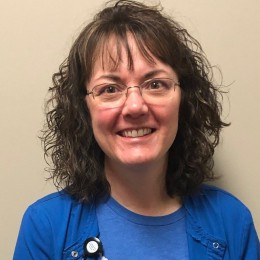 January 21, 2021
CHCS has a new position: Lead Respiratory Therapist. We are happy to announce that Michelle Budreau will be assuming this responsibility.
Budreau is a Registered Respiratory Therapist, or RRT, and handles an array of duties. In addition to seeing inpatients and outpatients in Onaga, she monitors respiratory charges and charting in Cerner. She updates, reviews, and writes policies and procedures relating to respiratory issues and helps...
Read More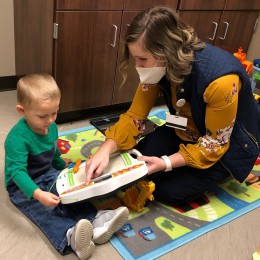 January 13, 2021
Categories: Community health news, News
By Ashley Edelman, speech therapist: COVID-19 has undoubtedly caused many difficulties for families this past year. Children in our surrounding communities are also facing many new challenges. Quarantines, remote learning, COVID-related illness, and general disruptions to routine ways of living have taken a toll.
Children are dealing with increased social isolation from peers and family members and disruptions to everyday school routines, which puts them at risk for loss of language...
Read More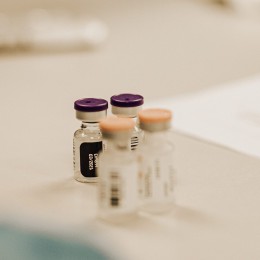 December 30, 2020
Categories: News
UPDATE: Governor Laura Kelly announced Kansas COVID-19 vaccine phases on January 7 (see graphic below). We remain in Phase 1, and we are told that this phase will last through the end of January. Phase 2 will include people age 65+ as well as "high-contact critical workers." Examples: Firefighters, police, first responders, grocery store workers, K-12 teachers and childcare workers, and workers from agriculture, the U.S. Postal Service, and retail. More information...
Read More