Manage your medical information
We are excited to bring you the latest advance in Personal Health Information Management. CHCS has partnered with Cerner to offer you secure, anytime access to your medical record through our Patient Portal.
The Patient Portal is similar to online banking in that it allows you to manage your medical record day or night. The portal allows you to do the following:
Request a medication refill
Review results
Schedule an appointment
Message your provider
Review immunization records
and more!
---
Sign Up
During your registration process for any CHCS service, staff will discuss the Patient Portal with you and assist you in setting up your access. Staff will need your e-mail address to complete the registration process and will provide you with additional information.
Apple Health
The Patient Portal is now available on the Apple Health app! This gives you the ability to link multiple patient portal accounts to one app. Scan the QR code below with your iPhone's camera to access your Patient Portal on the Apple Health app. You will need to enter your Patient Portal username and password in the app.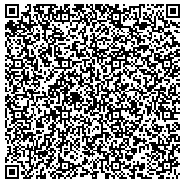 Contact Us
Need help with the Patient Portal? Call your clinic. Find the number.
---
Community HealthCare System
Not sure where to call? Our Onaga operator can help: 785-889-4274