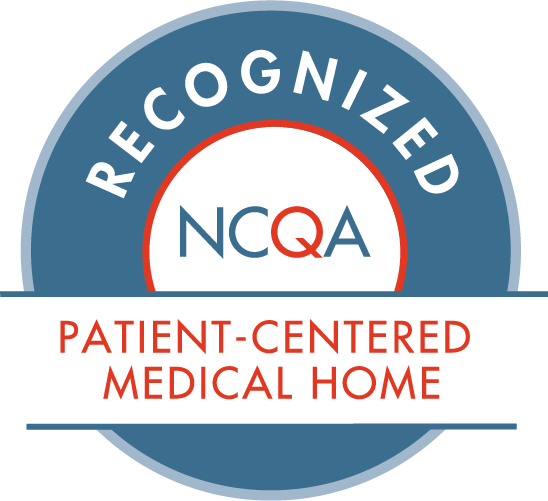 2017-2023: Patient-Centered Medical Home Recognition
Community HealthCare System's clinics are committed to the Patient-Centered Medical Home philosophy, a model of primary care that combines teamwork and information technology to improve care, improve patients' experience of care, and reduce costs. We have been recognized and accredited by the National Committee for Quality Assurance, a private, nonprofit organization dedicated to improving healthcare quality. Our model emphasizes improving and maintaining healthy lifestyles through evidence-based medicine. We achieve these goals by offering patients easy access to providers, excellent communication, and the latest technology.
---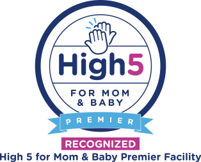 High 5 for Mom & Baby
We are proud to be recognized as a High 5 for Mom & Baby Premier facility. You can count on us to provide evidence-based maternity care that supports a mom's breastfeeding goals. We're proud to support mothers and babies by following all ten High 5 for Mom & Baby practices. Learn more about our Birth Center.
---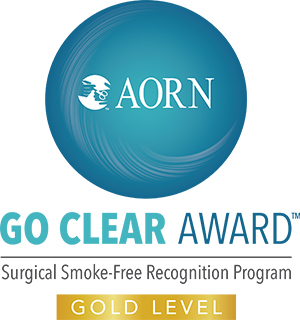 AORN Go Clear Award - Gold Level
Surgery at Community HealthCare System has always been safe, but it became even safer in early 2021 when CHCS earned the Gold Level Go Clear Award from the Association of perioperative Registered Nurses, or AORN, and Medtronic for the highest level of achievement in eliminating hazardous smoke from surgical procedures. Surgical smoke is the by-product of energy-generating devices used in many surgeries. The smoke can include toxic chemicals as well as viruses, bacteria, blood, and cancer cells, so inhalation and absorption of surgical smoke can pose serious risks to both patients and surgical staff. Learn more about this achievement.
.
---
2020-2021 U.S. News & World Report Best Nursing Homes
US News & World Report recognized our Eastridge Skilled Nursing Facility in its 2020-2021 ranking of Best Nursing Homes. Eastridge was one of 1,139 nursing homes designated as High-Performing out of 13,433 that received a Long-Term Care Rating nationwide. Eastridge also earned Five-Star Quality Ratings from the Centers for Medicare & Medicaid Services.
---

2017, 2018, 2019: Becker's Hospital Review Award for three straight years
In 2017 Becker's Healthcare included Community HealthCare System (CHCS) on the "62 critical access hospitals to know" list. The list highlighted 62 of the nation's 1,341 certified critical access hospitals. CHCS was chosen based on superior performance and reputation. In 2018, CHCS again made the Becker's list of "66 critical access hospitals to know," this time for its safety record, clinical outcomes in senior care, and legacy of quality. In 2019, CHCS was recognized for a third straight year. Only three Kansas hospitals made the list in 2019.
---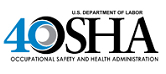 2022 OSHA SHARP: Safety & Health Achievement Recognition Program
The On-site Consultation Program's Safety and Health Achievement Recognition Program (SHARP) recognizes employers who operate an exemplary safety and health management system. CHCS's acceptance into SHARP from OSHA is an achievement of status that singles CHCS out among business peers as a model for worksite safety and health.
CHCS is the only hospital in the state of Kansas that is SHARP Certified, and 1 of only 4 hospitals certified nationally! CHCS has been so recognized each year since 2002. Learn more.
---
2019 HomeCare Elite
The 2019 HomeCare Elite lists the most successful home care providers in the United States. Now in its 14th year, this review names the top 25 percent of agencies based on performance measures including quality of care, quality improvement, patient experience, best practices implementation, and financial management. Community HomeHealth is proud of its legacy of achievement and being named to the list for the past 12 years.
---

2017, 2018, 2020, 2021 Home Health Care Honors
Community HealthCare System's Community HomeHealth was named an HHCAHPS (Home Health Care Consumer Assessment of Healthcare Providers and Systems) Honors recipient in 2021. HHCAHPS Honors is a prestigious award recognizing home health agencies that continuously provide high-quality care using a patient-centered approach. Community HomeHealth was the only Elite recipient in Kansas in 2017 and was one of only five agencies to be awarded honors in the state in 2018 and 2021.
---
2012 29th Annual HealthCare Advertising Silver Award
CHCS has earned recognition at the 29th Annual HealthCare Advertising Awards for website design excellence for a healthcare system under $900 million in annual revenue.
---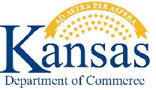 2011 Governor's Award of Excellence Finalist
Community HealthCare System was named one of five finalists for the Governor's Award of Excellence—the top award given to a business by the state—as part of Business Appreciation Month, the Department of Commerce's annual celebration of Kansas businesses and their contributions to their communities and the state economy.
---


2011 KU Medical Center Nursing: Heart of Healthcare Award
Established in 1989, the Nursing: Heart of Healthcare Award winners, ten nurses from across the State of Kansas, are chosen based on what they do that is amazing, or above and beyond the call of duty, and their commitment to their profession, peer and patients'. CHCS boasts four winners.
---
2010 Huck Boyd National Institute for Rural Development–Business Development Leader of the Year
CHCS was selected Business Development Leader of the Year by the Huck Boyd National Institute for Rural Development/Kansas State Extension Service, for its entrepreneurial role in forming strategic alliances and partnerships to bring high-quality health care to rural Kansans.
---

DAISY Award
Thank your nurse for extraordinary care—nominate a nurse (LPN, RN, or Nurse Practitioner) for the DAISY Award. DAISY Award honorees personify Community HealthCare System's remarkable patient experience. These nurses consistently demonstrate excellence through their clinical expertise and extraordinary, compassionate care. They are recognized as outstanding role models in our nursing community.
---
About the DAISY Foundation
The DAISY Foundation was established in 1999 by the family of J. Patrick Barnes, who died of complications of the autoimmune disease idiopathic thrombocytopenia purpura (ITP) at the age of 33. During Pat's eight-week hospitalization, his family was awestruck by the care and compassion his nurses provided. One of the goals they set in creating a foundation in Pat's memory was to recognize extraordinary nurses who make an enormous difference in the lives of so many people by the super-human work they do every day.
---
What is the DAISY Award?
The DAISY Award is an international program that rewards and celebrates the extraordinary clinical skill and compassionate care given by nurses every day. Community HealthCare System is proud to be a DAISY Award Partner. Nomination is all year long. Selection process takes place semi-annually.
To find out more about the program please go to DAISYfoundation.org.
Each DAISY Award Honoree will be recognized at a ceremony and will receive a certificate, a DAISY Award pin, a hand-carved stone sculpture titled, A Healer's Touch, and a copy of the nomination letter. The department of the recipient will receive cinnamon rolls, which were Patrick's favorite during his illness.