Expert Orthopedic Care for What Moves You.
For orthopedic care close to home, Community HealthCare System offers advanced technology and expertise to keep you moving. From same-day imaging to collaborative care, our team offers expertise in orthopedic treatment and surgery, physical and occupational therapy, and pain management, CHCS provides the personalized care you need to feel great again.
When you want excellence in orthopedics, we are here for what moves you.
We Keep Growing, So You Can Keep Moving
From new procedures and imaging equipment to specialized orthopedic care and surgery, the CHCS orthopedic unit keeps growing. Orthopedic specialist Dr. Heidi Smith joined the CHCS team in 2022. Dr. Smith provides local care for general orthopedic injuries and conditions. She has specialty training in sports medicine, as well as knee arthroscopy. Arthroscopies are a new procedure at CHCS and are commonly used to diagnose and treat a wide range of joint disorders. Dr. Smith also specializes in the treatment of trigger finger and carpal tunnel syndrome.
Dr. Smith takes appointments in Onaga. Orthopedic specialist Dr. Michael McCoy sees patients at the Holton clinic.
In addition, our MRI suite at CHCS is equipped with the widest bore available on the market – making it comfortable for larger patients and those with claustrophobia. It's all part of our commitment to growing strong, so you can keep going strong.
Orthopedic Care on a Mission
You don't have to travel far to find all the orthopedic care your family needs. Your destination is wholeness and CHCS is here for your journey back to orthopedic health. Enriching the health and lives of the people we serve has always been our mission, and helping you stay active through personalized orthopedic care is important to us.
A Recognized Leader in Rural Health
Experience orthopedic care excellence within your communities from a recognized leader in rural health. With a rich, 70+-year history of caring for patients across all stages and phases of life, we are frequently recognized for quality and performance excellence across our full continuum of care. Explore our awards and accreditations here.
Contact Us
Community HealthCare System
---
Orthopedics Specialty Clinic
Appointments available in Onaga every other Wednesday, 8:00 a.m. to 12:00 p.m. Call 785-889-5039 to schedule.
Appointments available at the Holton Clinic everyone other Thursday, 9:00 a.m. to 2:00 p.m. Call 785-889-5286 to schedule.
Michael McCoy, MD
Medical Staff
Location: Holton
Position: Specialty Clinic Provider
Medical Service: Orthopedics
See My Bio
Close
Michael McCoy, MD
Dr. McCoy graduated from the University of Kansas in 1972. His medical degree was earned from the Kansas University Medical School in 1975. Dr. McCoy completed both his internship and residency at the Mayo Graduate School of Medicine and completed a fellowship at the Orthopedic and Fracture Clinic with a specialty in Sports Medicine/Knees. Dr. McCoy is certified by the American Board of Orthopaedic Surgery and is affiliated with the American Orthopaedic Society for Sports Medicine, the Kansas Medical Society/Shawnee County Medicine Society and the Irish-American Orthopaedic Society.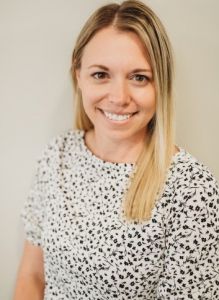 Heidi Smith, DO
Medical Staff
Location: Onaga
Position: Specialty Clinic Provider
Medical Services: Medical & Surgical Care, Orthopedics
See My Bio
Close
Heidi Smith, DO
Dr. Smith provides care for a wide variety of general orthopedic complaints and injuries of patients of all ages and functional status. She completed medical school at the Kansas City University of Medicine and Biosciences, plus a five-year residency at Samaritan Health Services in Corvallis, Oregon, and a year-long fellowship in sports medicine at the University of New Mexico. Her area of specialty is orthopedic surgery, and her special interest is sports medicine. She practices with Orthopaedic and Sports Medicine Center in Manhattan, Kansas.