Location(s): Holton, Onaga, St. Marys
We're here for you. At CHCS, our interdisciplinary team approach includes a thorough diagnostic evaluation as well as the proposal of a treatment plan specifically designed for you. Treatment plans are based on current scientific research and reflect the values, needs and resources of you and your family.
---
Hospital-Based Services
At CHCS, we provide hospital-based psychiatric care, consultation and liaison services for adults, children and adolescents who are hospitalized for medical conditions. A psychiatrist and primary care physician coordinate admissions to ensure that comprehensive assessments and care are provided.
---
Outpatient Services
Outpatient services are available at three specialty clinics that treat specific disorders within the wider range of conditions.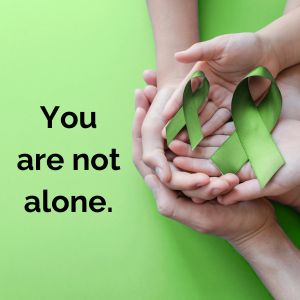 Specialty services include:
Psychiatric and medical care
Attention deficit hyperactivity disorder (ADHD)
Bipolar disorder
Child and adolescent psychiatry
Consult and liaison with inpatients
Depression, including major depressive disorder, dysthymia (chronic mild depression) and cyclothymia (mild mood swings)
Diagnostic psychiatric screening
Family-based therapy
Generalized anxiety disorder
Geriatric psychiatric services
Individual and group therapy
Interdepartmental collaboration
Intermittent explosive disorder (IED) (explosive anger)
Obsessive compulsive disorder (OCD)
Oppositional defiant disorder (ODD)
Panic disorder
Pervasive developmental disorder (PDD)/Autistic spectrum disorder
Post-traumatic stress disorder (PTSD)
Schizoaffective disorder
Schizophrenia
Social anxiety disorder
For family members and friends, knowing when someone can benefit from a behavioral health assessment and treatment can be difficult.
Recognizing these signs and symptoms may help:
Depressed mood
Excessive hand washing/checking doors
Excessive worrying, anxious
Explosive anger, out of context
Fear of crowds and crowded places
Forgetfulness or memory loss
Hallucinations
Increased confusion
Irritability
Loss of interest in appearance
Poor concentration
Preoccupation with death
Problems adjusting to the stresses of aging
Prolonged grieving
Restlessness
Significant changes in appetite
Significant fluctuations in weight
Sleep disturbances
Social withdrawal
Sudden onset fear of losing control
Contact Us
Community HealthCare System
---
Behavioral Health Care Services
To make an appointment with Dr. Heredia, call 785-889-5276.
If you have a mental health emergency, please dial 911 or visit the nearest emergency room.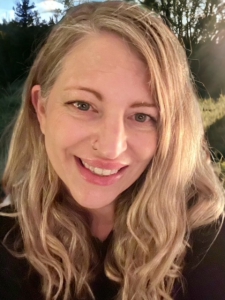 Amy Jones, LSCSW
Behavioral Health
Locations: Onaga, St. Marys
Position: Licensed Master Social Worker
Medical Service: Mental Health Services
See My Bio
Close
Amy Jones, LSCSW
Jones earned both her Bachelor's and Master's in Social Work from Aurora University and also has specialized training and certification in Autism. A member of the Neurodivergent community, Jones is very passionate about providing care to this population which also includes Autism Spectrum Disorder. Passionate about working with families, parents, and couples, Jones says, "I never get tired of learning new things from the individuals and families I encounter. I am consistently amazed by the human thread that weaves us all together. I enjoy watching the growth in individuals and their connections with the world around them." She tells her patients to enjoy the small successes because it takes many of those to get to the bigger picture. Jones currently lives in Springfield, Ohio. Though she lives in an urban area, Jones has extensive background professionally working with rural and at-risk communities so she was naturally drawn to Kansas. She says she goes where there is need. She says she has already learned quite a bit from the Kansas natives such as…. The Chiefs won the Super Bowl last year! In her free time, Jones loves to watch documentaries and is fascinated by what she learns. She and her teenage daughter have a dog named Luna, 3 outdoor cats, and a frog named Frederick.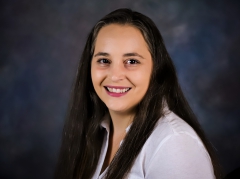 Cassandra (Cassie) Gaddis, LSCSW, CST, CTF-CBT, LIMPH-NE, LMSW-NE
Behavioral Health
Locations: Onaga, St. Marys
Position: Licensed Master Social Worker
Medical Services: Youth Services, Mental Health Services
See My Bio
Close
Cassandra (Cassie) Gaddis, LSCSW, CST, CTF-CBT, LIMPH-NE, LMSW-NE
Cassandra (Cassie) Gaddis has extensive experience in the social work field including child welfare, implementation and supervision of clinical services, and medical social work. She earned both her Bachelor's and Master's degrees in Social Work (MSW) from Washburn University. She has also achieved the highest level of social work licensure in Kansas; a licensed specialist clinical social worker (LSCSW) certification. A nationally certified Trauma Focused Cognitive Behavioral Therapist (TFCBT), she has experience serving children, adults, and families. Gaddis is also a certified sex therapist (CST) with specialized training and experience treating children and adolescents who demonstrate unsafe sexual behaviors or boundaries, treating survivors of sexual assault or other unhealthy sexual dynamics, couples struggling with intimacy in their relationships and other sexual health and mental health related concerns. Gaddis has 3 children as well as 3 dogs and 3 cats. She states she is a home body and could spend hours in her sewing room piecing together a quilt. She also enjoys camping, gardening, canning and food preservation, and anything that makes her feel more grounded and in touch with nature.
Dagoberto Heredia, MD
Psychiatry
Location: Holton
Position: Psychiatry
Medical Services: Youth Services, Mental Health Services
See My Bio
Close
Dagoberto Heredia, MD
Dr. Dagoberto Heredia received his undergraduate degree from the University of St. Thomas and attended medical school at the University of Monterrey in Mexico. He completed his residency in general adult psychiatry and child and adolescent psychiatry at the University of Texas Medical Branch in Galveston, Texas. He is a member of the Credentialing Board of Kansas Health Solutions.