Location(s): St. Marys, Onaga, Holton
Whether through preventive care or corrective surgery, the Community HealthCare System team provides comprehensive and personalized foot care, right in your own backyard.
Our team of providers and support staff will meet with you and tell you why your feet hurt, and what we can do about it—all in a reassuring and friendly way. If you need special shoes, paddings, braces or custom arch supports (orthotics), we'll be able to provide them. If you need x-rays, other testing or surgery, we can do it right here in our facility.
Whatever your needs, our team will devise an individualized treatment plan to achieve your specific goals, to provide you with the high-quality care you need to feel better and get back on your feet.
Our areas of specialized services include:
Achilles tendon
Arthritic foot
Calluses
Athletes foot
Bunions
Corns
Crush injuries
Diabetic foot care and infections
Flat feet
Fungus toenails
Geriatric foot care
Hammertoes
Heel spurs and pain
Infections
Ingrown toenails
Injuries
Metatarsaglia – pain and inflammation in the ball of the foot
Neuromas
Plantar fasciitis
Poor circulation
Sports medicine
Warts
Wounds
CHCS partners with Dr. Timothy B. Gately, board-certified by the American Board of Podiatric Surgery, and with Dr. Kenneth Hobbs, DPM. All visit our clinic regularly.
To make an appointment with a foot care specialist, please view the calendar of upcoming clinics or contact us.
Contact Us
Community HealthCare System
---
Foot care (Podiatry)
785-889-5039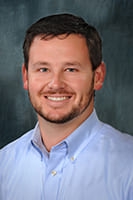 Timothy Gateley, DPM
Medical Staff
Location: Onaga
Position: Specialty Clinic Provider
Medical Services: Podiatry, Medical & Surgical Care, Specialty Clinics
See My Bio
Close
Timothy Gateley, DPM
Timothy B. Gateley, D.P.M., is a licensed podiatrist in Topeka, Kansas who has been practicing Podiatric Medicine for over 15 years. He is a residency-trained foot surgeon offering both surgical and conservative treatments. Dr. Gateley attended the University of Oklahoma, where he received his Bachelor of Science degree in zoology in 1999. He then attended the Dr. William M. Scholl College of Podiatric Medicine in Chicago, Illinois, where he received his Doctor of Podiatric Medicine in 2003. Dr. Gateley completed a two-year surgical residency at the Leavenworth VA Medical Center, where he was the chief resident.