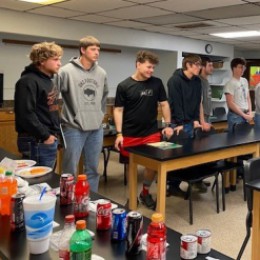 January 12, 2023
Categories: News
Community HealthCare System wants to connect with you!
You come to us for appointments, but did you know that CHCS can come to YOU for a group meeting or gathering? We can provide a speaker with great information tailored to your audience. Options are listed below. Most presentations last 30 minutes; longer programs are noted in the descriptions. To schedule, email [email protected] or call 785-889-5133.
Community Resource Awareness
Advance...
Read More