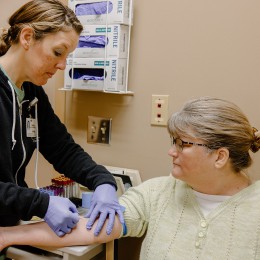 September 27, 2021
Categories: Community health news, General
Want to learn more about what lab tests at our October 9 Health Fair will tell you? Take a look at answers to some frequently asked questions.
What tests will I receive?
Lab tests include complete blood count, chemistry panel, thyroid screen, cholesterol panel, and hemoglobin A1c for diabetes screening for $25. A prostate specific antigen, or PSA, test can be added for $10.
What does a chemistry panel tell me?
The...
Read More