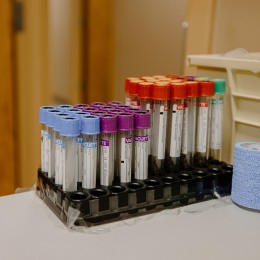 March 9, 2023
Categories: Community health news, News
No matter your age or health status, regular screenings are important. Community HealthCare System will make it easier to obtain those screenings on April 29 with a Health Fair in both St. Marys and Holton.
The Health Fair will offer low-cost labs from 8:00 to 11:00 a.m. in both locations. Individuals can receive a complete blood count, chemistry panel, thyroid screen, cholesterol panel, and hemoglobin A1c for diabetes screening for $25. A prostate specific...
Read More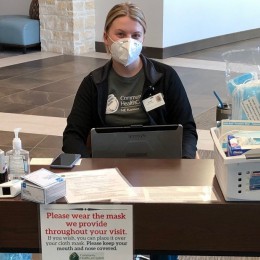 November 19, 2020
Categories: News
Everyone who comes to a CHCS hospital or clinic for an appointment has been met by a screener since late March. In Onaga, St. Marys, and Holton, we have dedicated screening staff members who meet patients and support persons at the door. At other clinics, registration staff provide screening, which involves taking temperatures and asking questions about symptoms and travel of those who enter and giving everyone a procedure mask to wear (with exceptions for young children or individuals who are...
Read More