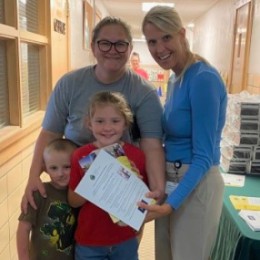 May 15, 2023
Categories: News
A grant from KDHE allowed Community HealthCare system to give away 150 medication lock boxes at local elementary schools during recent school events. Parents of three- and four-year-olds were presented with the lock boxes for prevention of accidental medication overdose.Participating elementary schools were Westmoreland USD 323, Onaga USD 322, and Vermillion USD 380.
More than 35,000 young children end up in emergency rooms due to accidental medication access, and more...
Read More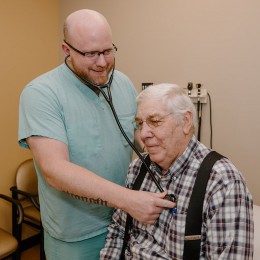 May 4, 2023
Categories: News
Patients who visit Community HealthCare System clinics or receive outpatient services now have a new way to provide feedback through brief electronic surveys.
Within 48 hours of a visit, patients will receive a text or email with a link to a brief survey that takes only a minute or two to complete. These surveys replace much longer paper surveys sent through the mail.
Lorraine Meyer, Chief Operating Officer at CHCS, said patients are welcoming the updated approach.
"After...
Read More