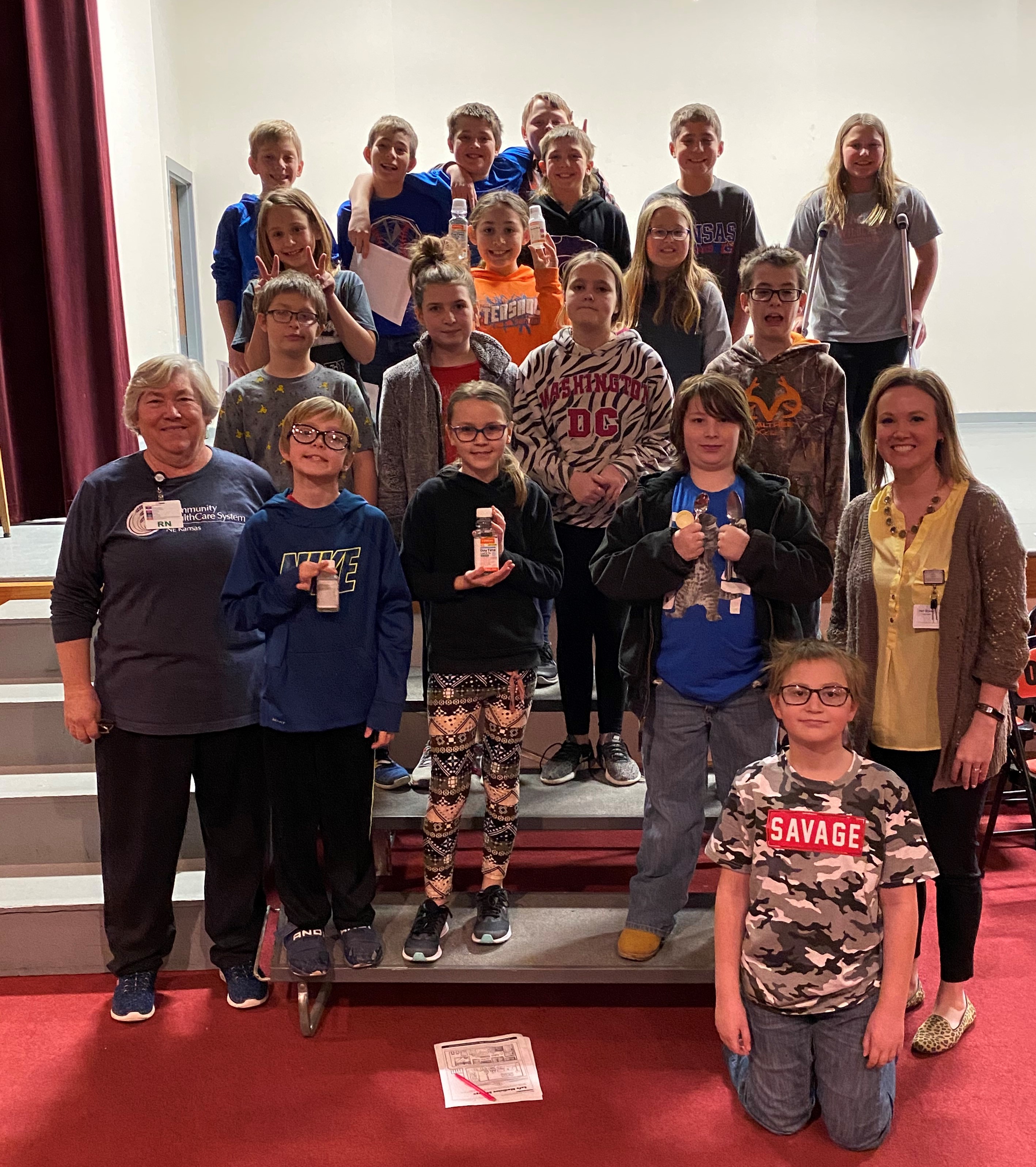 CHCS has partnered with Safe Kids to deliver the Scholastic Medication Safety Program to the Onaga Grade School. The program is a five-part series that discusses a variety of medication topics, including:
The differences and similarities between over-the-counter, or OTC, and prescription medications;
Safe storage and handling of medications;
Understanding the labeling of OTC medications (similar to understanding the nutrition label on food);
The importance of accurate measurements when dosing medication; and
How children should never take any medications without the supervision of a trusted adult.
CHCS Pharmacist Hali Brown said she really enjoyed working with Mrs. Boswell and the 5th grade class for this program. Janice Wenzl, RN, helped the class do experiments with different measuring devices at the class on February 18. The class will complete the program the first week of March.
"We are hoping to continue to offer this program each year. Increasing medication safety knowledge helps keep our communities safe and improves health literacy," Brown said.