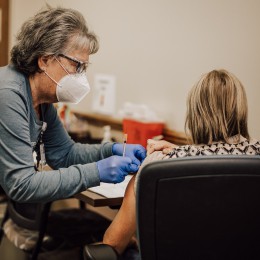 March 29, 2021
Categories: News
UPDATE May 14, 2021: Our clinics can now vaccinate anyone age 12 and older. Please note the following.
Parental consent is required for those under age 18.
The Pfizer COVID-19 vaccine is the only type approved for ages 12-17. It requires a second dose 21 days after the first dose. The Pfizer vaccine is approved for administration with other vaccines. Our clinics order weekly allocations of vaccine based on demand, so we can't typically...
Read More