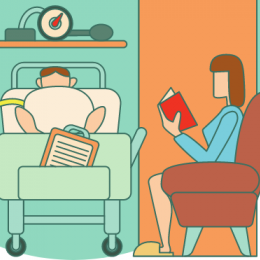 February 26, 2021
Categories: News
Improving COVID-19 circumstances and growing numbers of vaccinations mean that Community HealthCare System can gradually relax visitor restrictions at Redbud Plaza Assisted Living, Eastridge Skilled Nursing Facility, and St. Marys Manor while still protecting the health of residents.
Important changes are as follows.
Redbud Plaza Assisted Living
All Redbud residents have now received both doses of the COVID-19 vaccine. As of February 27, 2021, Redbud...
Read More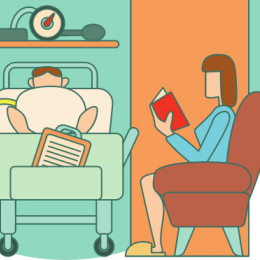 February 18, 2021
Categories: News
Community HealthCare System is relaxing some visitor restrictions for hospitals and clinics.
Starting at 7:00 a.m. on Friday, February 19, hospitalized patients will be allowed one visitor per day. The visitor can be a different person each day rather than the same visitor for the length of the patient's stay.
Patients delivering babies at the Birth Center will continue to be allowed one designated visitor for the length...
Read More