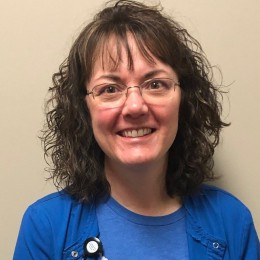 January 21, 2021
CHCS has a new position: Lead Respiratory Therapist. We are happy to announce that Michelle Budreau will be assuming this responsibility.
Budreau is a Registered Respiratory Therapist, or RRT, and handles an array of duties. In addition to seeing inpatients and outpatients in Onaga, she monitors respiratory charges and charting in Cerner. She updates, reviews, and writes policies and procedures relating to respiratory issues and helps...
Read More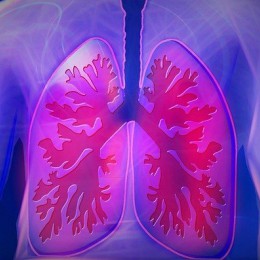 November 12, 2020
Categories: Community health news
The American Lung Association estimates that more than 15 million Americans suffer from chronic obstructive pulmonary disease, or COPD, and many more don't realize they have it. With a rampaging respiratory virus on the loose, now is a good time to learn more about a disease that can take your breath away.
According to Deb Rezac, advanced practice registered nurse at Community HealthCare System and experienced provider of pulmonary-critical care, the symptoms that trigger suspicion...
Read More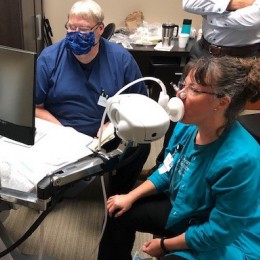 October 20, 2020
Categories: News
CHCS recently acquired a new pulmonary function test, or PFT, machine. The Ultima Pulmonary Function System by MGC Diagnostics helps us provide the most up-to-date testing of how well a patient's lungs are working.
According to Registered Respiratory Therapist, or RRT, Michelle Budreau, a PFT measures lung volume, or the maximum amount of air a patient can get into his or her lungs. The test also measures muscle strength, which plays a role in our breathing; diffusion, which is...
Read More