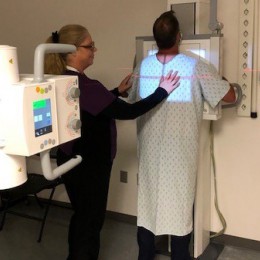 July 7, 2021
Categories: News
Community HealthCare System has completed an imaging technology upgrade at St. Marys Family Health Center and Holton Family Health Center. X-ray machines are now fully digital, which means that clearer images are available much more quickly.
Jason McKinsey, CHCS radiology manager, said that the days of processing cassettes and films are over. A digitized process from x-ray exposure onward means the process is much faster and more efficient, and the upgrade has other significant advantages...
Read More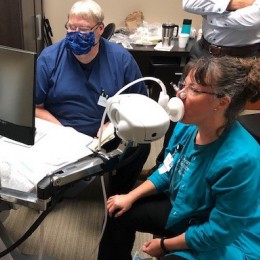 October 20, 2020
Categories: News
CHCS recently acquired a new pulmonary function test, or PFT, machine. The Ultima Pulmonary Function System by MGC Diagnostics helps us provide the most up-to-date testing of how well a patient's lungs are working.
According to Registered Respiratory Therapist, or RRT, Michelle Budreau, a PFT measures lung volume, or the maximum amount of air a patient can get into his or her lungs. The test also measures muscle strength, which plays a role in our breathing; diffusion, which is...
Read More