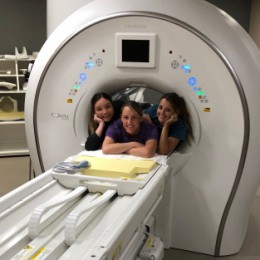 June 10, 2022
Categories: News
Community HealthCare System has installed a new, state-of-the art magnetic resonance imaging, or MRI, machine. The FUJIFILM Echelon Oval boasts the widest wide-bore opening in the industry as well as optimal image quality.
According to Jason McKinsey, CHCS Radiology Manager, the new MRI at Onaga Community Hospital has many features to make it more comfortable for patients.
"The Echelon Oval offers a wider opening and a wider table to make it comfortable...
Read More