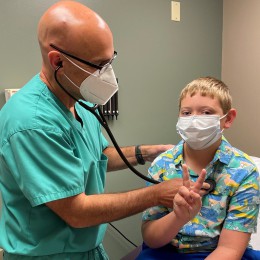 August 17, 2022
Categories: News
The Northeast Kansas Healthcare Coalition, or NEKSHCC, recently donated three pieces of equipment to Community HealthCare System. The equipment was worth more than $1,000 and included one each of the following:
Microsoft Surface Laptop Go 3M Littmann CORE Stethoscope ChoiceMMed Oxywatch Fingertip Pulse Oximeter
The stethoscope is a specialized instrument with features such as sound amplification, noise cancellation, and connection to software that helps detect...
Read More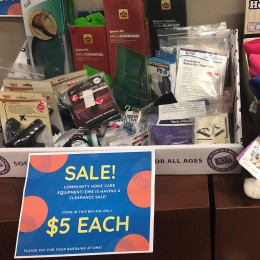 March 5, 2021
Categories: News
Community Home Care Equipment, formerly known as DME, offers home medical products to meet special needs.
The shop is located in our Onaga Hospital, but patients around the Community HealthCare System service area are able to call Community Home Care Equipment for help purchasing or ordering an array of items, including the following.
Home oxygen equipment and portable oxygen concentrators Wheelchairs or walkers CPAP machines Breast pumps Ostomy/urostomy supplies Orthopedic...
Read More