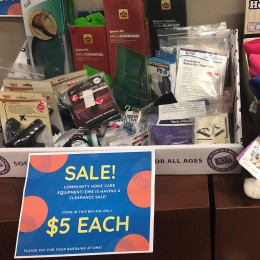 March 5, 2021
Categories: News
Community Home Care Equipment, formerly known as DME, offers home medical products to meet special needs.
The shop is located in our Onaga Hospital, but patients around the Community HealthCare System service area are able to call Community Home Care Equipment for help purchasing or ordering an array of items, including the following.
Home oxygen equipment and portable oxygen concentrators Wheelchairs or walkers CPAP machines Breast pumps Ostomy/urostomy supplies Orthopedic...
Read More