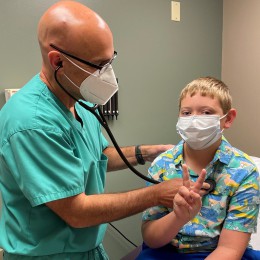 August 17, 2022
Categories: News
The Northeast Kansas Healthcare Coalition, or NEKSHCC, recently donated three pieces of equipment to Community HealthCare System. The equipment was worth more than $1,000 and included one each of the following:
Microsoft Surface Laptop Go 3M Littmann CORE Stethoscope ChoiceMMed Oxywatch Fingertip Pulse Oximeter
The stethoscope is a specialized instrument with features such as sound amplification, noise cancellation, and connection to software that helps detect...
Read More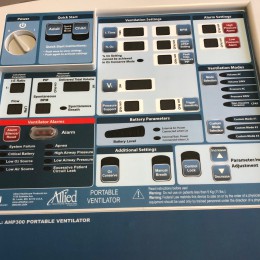 June 25, 2020
Categories: News
As COVID-19 swept into the U.S., then the Midwest, it upended everyone's plans for 2020. Difficulties have abounded, but bright spots have also emerged. One example is the charitable efforts of area citizens.
The Caring Community Foundation, or CCF, recently donated $4,000 to Community HealthCare System, or CHCS, as part of a larger effort to provide local COVID-19 relief. CHCS is allocating those funds to the purchase of a new transport ventilator, raising the total to two.
Ventilators...
Read More