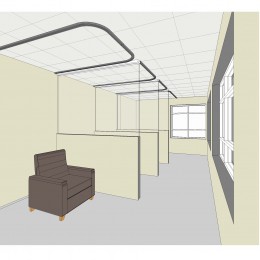 October 1, 2020
Categories: News
A project that began with a fundraising gala sponsored by the Caring Community Foundation in 2017 will come to fruition in early 2021.
At the September Community HealthCare System Board of Directors meeting, a bid for construction of an infusion room was awarded to Kendall Construction from Topeka. Construction on the project will begin in late October or early November, and the project should be completed in March.
The purpose of the room is to provide a quiet space for infusion...
Read More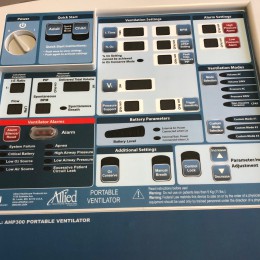 June 25, 2020
Categories: News
As COVID-19 swept into the U.S., then the Midwest, it upended everyone's plans for 2020. Difficulties have abounded, but bright spots have also emerged. One example is the charitable efforts of area citizens.
The Caring Community Foundation, or CCF, recently donated $4,000 to Community HealthCare System, or CHCS, as part of a larger effort to provide local COVID-19 relief. CHCS is allocating those funds to the purchase of a new transport ventilator, raising the total to two.
Ventilators...
Read More