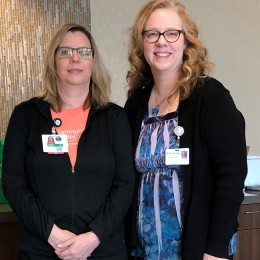 April 28, 2023
Categories: News
Community HealthCare System has recognized Meranda Schmitz, RN and Cardiopulmonary Rehab nurse, with the spring 2023 DAISY Award for extraordinary nursing. She was nominated by a patient who deeply appreciated her care.
"Meranda has gone above and beyond to help me get the care needed to attend Cardiac Rehab after I had stents placed following a positive cardiac stress test that I had in Onaga," the patient said.
The patient faced several challenges in addition...
Read More