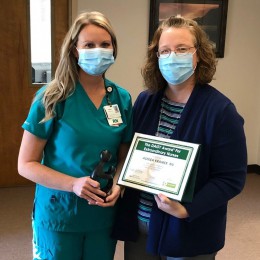 August 19, 2020
Categories: News
Community HealthCare System, or CHCS, has recognized Ashlea Kramer with the DAISY Award for extraordinary nursing. Kramer, a registered nurse who delivers home health care for Community HomeHealth, was nominated for providing excellent care for a cancer patient.
Kramer was nominated by Gail Carter. Carter met Kramer in November 2019, when Kramer started caring for her late husband, Gary, who was battling cancer. "She had the knowledge that we didn't. Gary was close to her...
Read More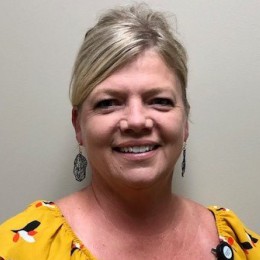 November 27, 2019
Categories: Patient story
Alisa Skruch works at CHCS, but a little more than a year and a half ago, she became a patient.
April 3, 2018 was a beautiful day, and Alisa was driving to pick up her mother. Then her right front tire dropped off the asphalt, the gravel on the side of the road gave way, and her vehicle was slung into the ditch. "I remember thinking, 'I'm just going to have to ride it out,'" she said. She went through a fence and hit a concrete culvert, then her vehicle...
Read More