Posted On: June 10, 2022 by Community HealthCare System in: News
JoAnn Mott, who has served CHCS for more than 32 years, will retire at the end of June.
JoAnn has been the manager of Community HomeHealth for more than 15 years. Her variety of nursing experience -- from hospital floors and a pediatric physician's office to a nursing home -- and her deep knowledge and dedication to providing high-quality care have helped Community HomeHealth earn a spot on the HomeCare Elite list of the top 25 percent of agencies for 12 years as well as HHCAHPS Honors Elite status in multiple years. In 2017, Community HomeHealth was the only Elite recipient in Kansas, and in 2018 and 2021, it was one of only five agencies to achieve HHCAHPS Honors for providing high-quality care using a patient-centered approach.
A reputation for quality has resulted in increased utilization: Under JoAnn's leadership, patient volumes at Community HomeHealth have grown substantially. CHCS thanks JoAnn for her many years of dedication, for her high expectations of herself and her staff, for asking difficult questions, for working through challenges to find solutions, for her deep knowledge of CMS standards, and for collaborating and working hard on behalf of her patients to ensure their needs are met. We also thank her for fostering a fun environment for staff even as she encouraged hard work.
JoAnn leaves big shoes to fill, but CHCS is fortunate to have someone who is ready to step into them.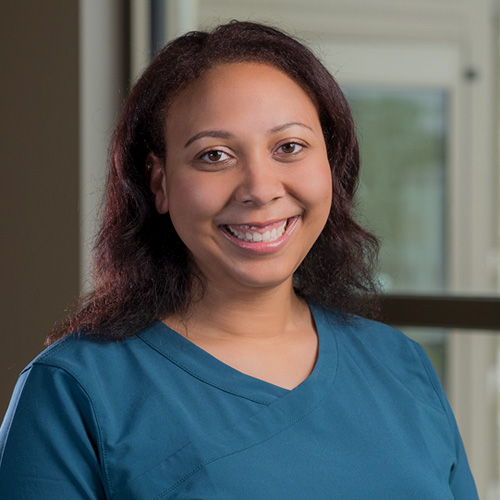 Alexis Whorton, RN, will assume management of Community HomeHealth after JoAnn's retirement. Alexis has worked at CHCS in several capacities for more than 6 years, including in Acute, at St. Marys Manor, and at Community HomeHealth. Alexis consistently helps her patients improve their lives and health and is passionate about being a nurse and serving her community. Her variety of experiences have given her great insight in how to help patients and deliver the best care possible.
Alexis said she is excited about the position and continuing to provide great care to patients in local communities. "One thing that's special about CHCS is that our patients are not just another person--they are the people of our communities, whether that's friends, families, or neighbors. We have great nurses who care greatly about their patients, and our patients become our family," she said.
Alexis also noted that she looks forward to continuing to build on the excellent reputation JoAnn has fostered in the last several years.
CHCS wishes JoAnn a long and happy retirement, and we congratulate Alexis on her new responsibilities!