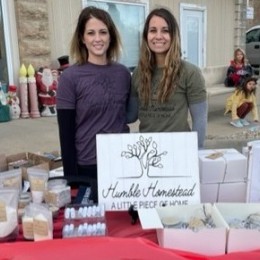 July 6, 2022
Categories: General
Registered Nurses Bailey Tucker and Ashley Bean started a side business called Humble Homestead in November 2021. They recently took time to answer a few questions about their products, some of which are now available in the CHCS Gift Shop in Onaga.
When did you start Humble Homestead, and why? What inspired you?
We started Humble Homestead 11-11-21. We were very nervous taking on this new venture with COVID and knowing the economy may not be at its best...
Read More