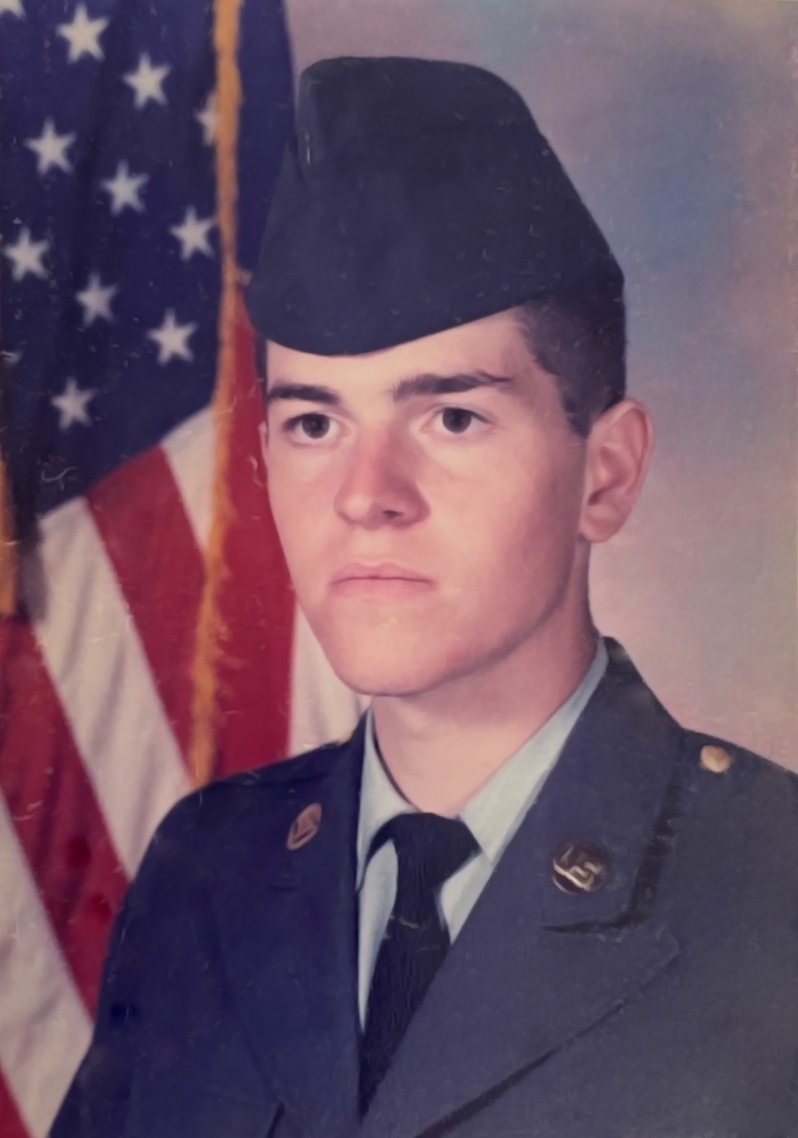 John Bresler is a Systems Clinical Applications Administrator at CHCS. He serves as an IT support personnel at the Onaga hospital.
John is also a veteran. He has a combined 12 years of service between the Army National Guard and the U.S. Army. John was stationed in multiple locations throughout his service and worked as an Automated Logistics Specialist. While he was on Active Duty with the U.S. Army, 62nd Engineer Battalion, he was deployed to Saudi Arabia and Iraq to support the 20th Engineer Brigade, part of the 18th Airborne Corp during the first Gulf War (Desert Shield/Desert Storm). John indicated that his job was very difficult during the Gulf War as parts and supplies were hard to get for the military vehicles. While John was never directly in the line of fire, he witnessed firefights and was directly behind the front lines, where his unit was building fueling points and roads so that front line soldiers could get resupplied. When the war was over, and after returning to the U.S., John was then sent to South Korea, where he served in the same job role with the 1st Battalion, 5th Infantry Regiment for one year.
As an Automated Logistics Specialist, John's work duties were to maintain stock record and other documents, such as inventory, material control, accounting and supply reports. He was required to maintain service and dispatch records on all of the unit's vehicles and equipment, and he was tasked with purchasing the parts and supplies required by the mechanics so proper maintenance could be performed on all of the unit's vehicles.
During John's U.S. Army service, he received two distinguished awards.
The Army Achievement Medal: Received while in Desert Storm for meritorious support of the 20th Engineer Brigade despite arduous work schedules and poor living conditions.
The Army Commendation Medal: Received while in South Korea for his meritorious contribution of the combat readiness of the 1st Battalion, 5th Infantry Regiment.
As a young person, John always had a keen interest in computers and technology, so his 12 years of service in the U.S. Army gave him the confidence in exploring this field. Following his departure from the service, he began interviewing for computer related positions as a civilian. His ability to be confident and trustworthy landed him a position at Gateway, a computer manufacturer that used to be in South Dakota. He gives credit to his service in the Army National Guard that helped him understand the hierarchy of management, the necessity of a job well done, and respect for others in the workplace. He also learned how to manage the policies and politics in a business through his service years.
Another great part of being in the U.S. Army, was John's ability to serve alongside other soldiers from other nations. This taught him how to work with and understand other cultures, and to enjoy learning the various cultural differences. This has led him and his wife to embrace working with international students from Kansas State University as volunteers. He enjoys spending time cooking international recipes that he has learned from the students and giving his time being an "adopted parent away from home" as the students arrive to the U.S., eager to learn but also in a new foreign place.
Many thanks to Ashley Edelman, Speech Language Pathologist, for writing this piece about John! And thanks to John for sharing his experience with us. Below is a collage of some mementos from his service, including a leaflet that was distributed to Iraqi soldiers (lower left) and a photo with actress Brooke Shields.