Posted On: May 3, 2022 by Community HealthCare System in: General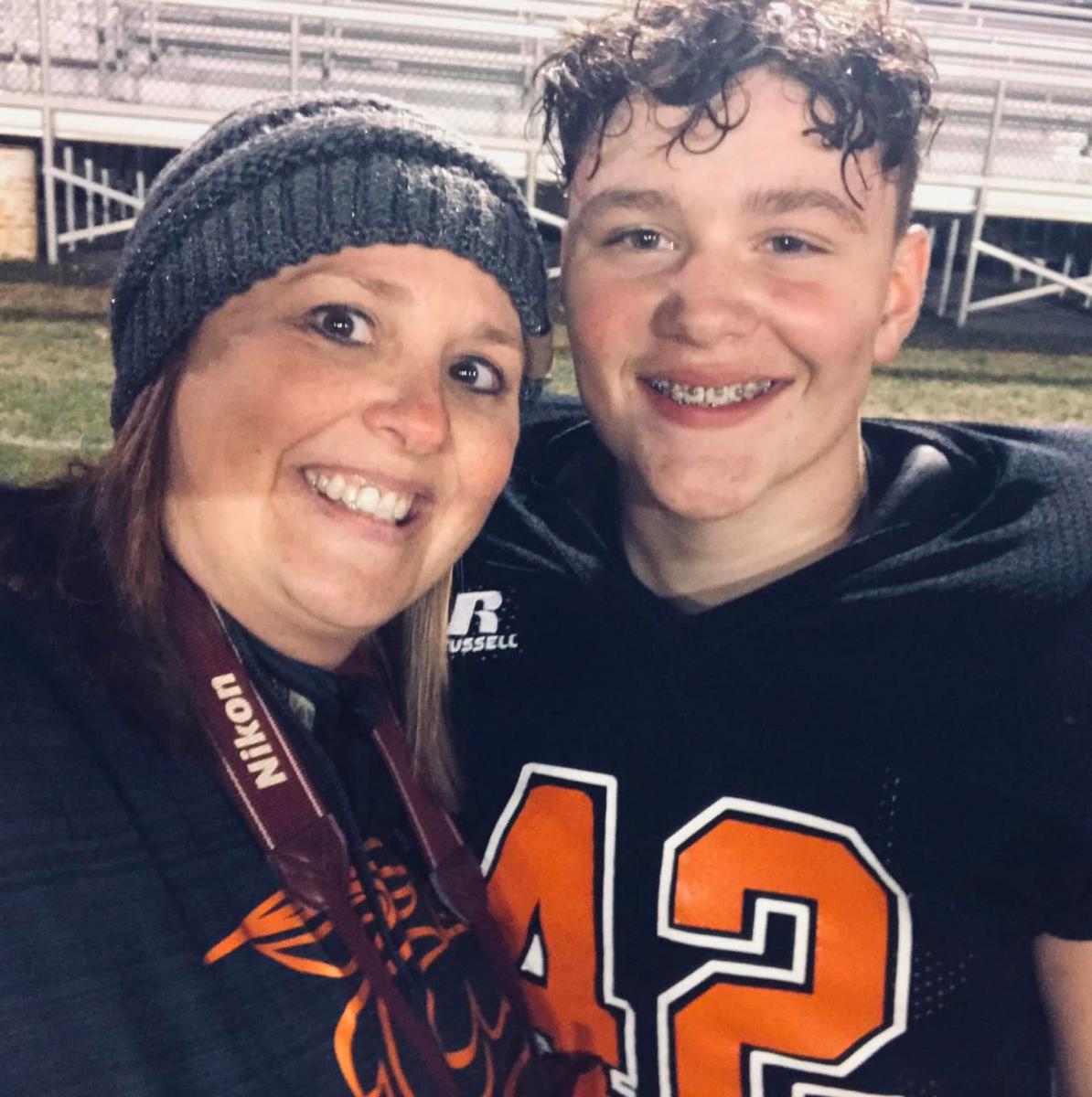 Brenda Quigley is a registered nurse and has worked for CHCS since December of 2007. She grew up in Corning, graduated from Centralia High School, and obtained a bachelor of science in nursing from Washburn University. She and her husband, Ron, have been married for almost 22 years and live in Corning. They have three children: Noah, age 20; Taegan, age 17; and Damon, who passed away at the age of 13.
After losing Damon to suicide, Brenda dedicated herself to promoting mental health and wellness in her community. She started Damon's Purpose and is striving to help others. She recently took time to answer a few questions about this important work. Community HealthCare System is proud to call Brenda one of our associates!
What is Damon's Purpose all about?
Our youngest son, Damon ended his life on January 19, 2021. It was a complete shock to us. In the days, weeks, and months that followed, I spent a lot of time in prayer, asking God what my purpose was in all this, and what Damon's purpose was. I felt a very strong urge to share our story. Damon's Purpose started as a few grieving mom Facebook posts and some positive quotes. I ended them with #damonspurpose and our motto "It's OK to not be OK." Eventually it led us to start a Damon's Purpose Facebook page where I post mental health resources and inspirational quotes. We have held sign parties, given out over 1,000 wristbands, sponsored a mental wellness day, and most recently I've had the honor of speaking at several local schools about the importance of taking care of your mental health. Our mission statement is to:
Encourage openness about mental health and promote mental wellness
Foster compassion and empathy for those who struggle with mental health issues
Empower people to seek professional help before life becomes overwhelming
Advocate for suicide awareness and prevention
Ultimately striving to end the stigma surrounding mental illness
You've done mental wellness events that talk about difficult topics. How does this help others? What have you accomplished so far?
It is my hope that by fostering an environment that is compassionate and nonjudgmental, people who are struggling or in crisis will reach out to find the professional resources that they need. When we wrote Damon's obituary, we decided that we would address the manner of his death. As much as it hurt, it was very necessary for us to be open and honest. I believe that this was the first step in our own healing process, and I hope it helped his friends, too. I am so pleased that we get so many messages from people (including teens) who are reaching out and asking for resources to help themselves or their friends! It makes my heart so happy to see all the ways that Damon's friends and kids from other schools are honoring his memory by using #damonspurpose and spreading our message that "It's OK to not be OK," but it's NOT OK to suffer silently.
Your upcoming event is centered around a performance. Why did you choose the play, and how can the arts help people approach the topics of depression and suicide?
I am so excited that Damon's Purpose is sponsoring at least one (possibly two) performances of Every Brilliant Thing! It is a one-person play with an adult telling the story of her life growing up with a mother who struggled with depression and suicide attempts. Throughout the narrator's lifetime, she compiles a list of reasons to stay and shares them with her mother. I am so honored that Carrie Holliday (wife of Chris Holliday, who works in the CHCS surgery department) has agreed to play the role of the narrator! This play will make you laugh and cry. I hope that it will stimulate a lot of good, but hard, conversations about mental health. I also have a few mental health professionals who plan to attend the performance and will be available if anyone needs to talk or would like resources after the show. I believe that this will be a very unique way for families to talk with their kids about taking care of their mental health.
I have spoken with an administrator at a Kansas high school who brought this play to their students. She was very pleased with the way the kids responded and with the conversations that it provoked. When I speak to teens, I have a "Reasons to Stay" board. Kids are encouraged to write their reasons to stay on a sticky note and put it on my board. I've gotten some wonderful, thoughtful responses, and I think this show goes right along with that.
The play is May 22 at 3:00 p.m. at the Corning Community Center. Admission is free of charge, but there are advance tickets. I plan to have several giveaways and other prizes, including snacks and drinks for the performance!
What's the most important thing for people to know about helping others who are experiencing mental health problems?
Seek professional help. I like to post inspirational quotes, but the truth is that we can't talk ourselves out of being clinically depressed or having anxiety. It is very important to know that it's OK to reach out for professional help. I hope that our message gives people the courage they need to ask for help. I also believe that it is very important to be compassionate and nonjudgmental to someone who is struggling or in crisis.
What have you learned through your difficult experience and through trying to help others learn about mental wellness?
I have learned that depression, anxiety, suicidal ideation, and self-harm are so much more common than I ever realized. I have learned that teens today have many, many outside influences that I have not experienced. I have learned that talking to teens has helped me heal more than I thought possible. I have learned that stepping outside of my comfort zone has been easier than I anticipated. And I have learned that kids listen, so keep having the difficult conversations!
If you or someone you know is considering suicide, please call the National Suicide Prevention Lifeline at 800-273-8255.