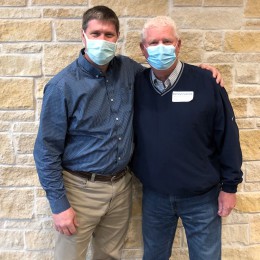 March 15, 2021
Categories: News, Patient story
Colorectal cancer is the second leading cause of cancer death among men and women in the United States, and 25 to 30% of colorectal cancer patients have a family history of the disease according to FightCRC.
That was enough to convince Gary Sorensen, a patient of Dr. David Allen at Community HealthCare System, to start getting regular colonoscopies when he was in his late 40s.
"My dad had colon cancer, and it was detected in his 50s. My dad's brother and his father...
Read More