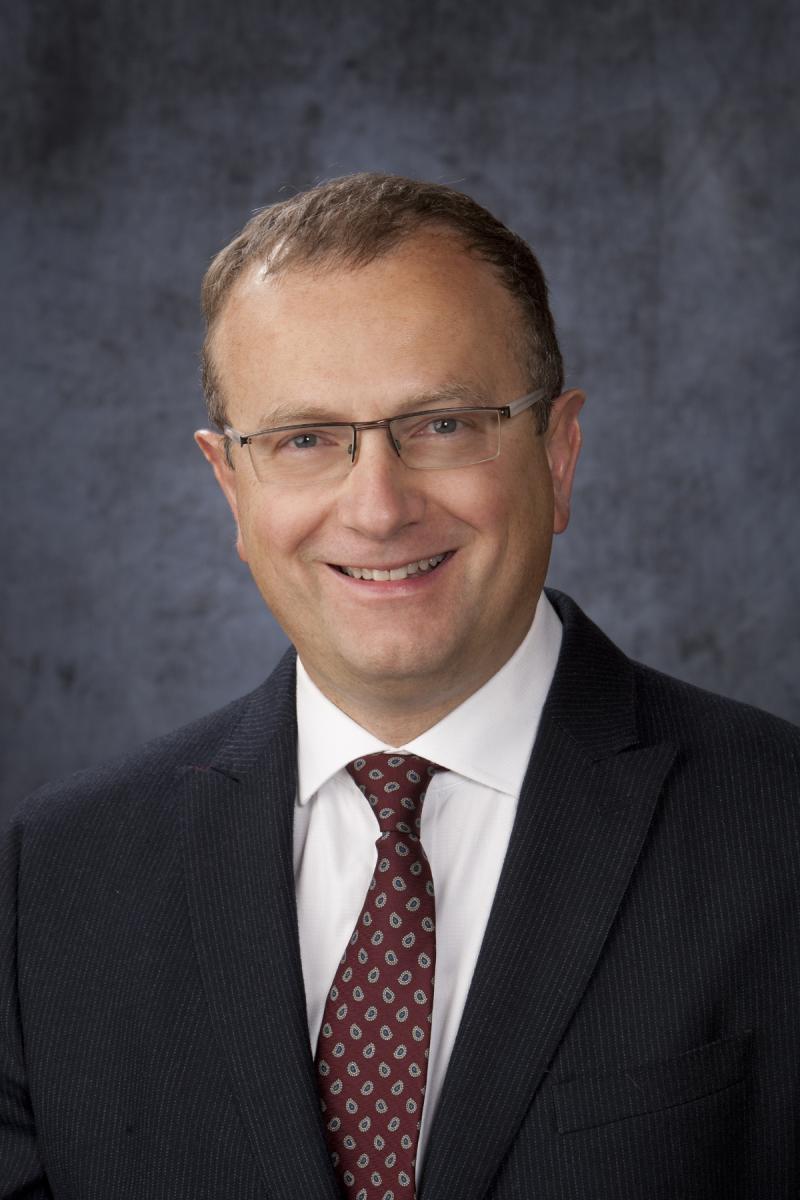 Starting in late summer, patients will be able to see an oncologist at Community HealthCare System in Onaga. Dr. Adrian Caracioni from The University of Kansas Cancer Center at St. Francis Campus will see patients one day a month in Onaga starting in early September.
Dr. Caracioni (pronounced ka-ROCH-e-oh-nee) has practiced for more than 25 years and treats patients with blood disorders such as anemia or hemophilia as well as blood cancers and other cancers in patients age 16 and over.
Merica Surdez, Chief of Provider and Clinic Operations at Community HealthCare System, said Dr. Caracioni is a welcome addition to CHCS specialty clinic offerings.
"Dr. Caracioni will not only help area patients avoid travel to receive hematology and oncology care, but he also brings a reputation for the kind of personalized, whole-patient care that CHCS strives to deliver. He will be an excellent fit for our patients, and we're pleased to be able to collaborate with him," Surdez said.
Dr. Caracioni said he looks forward to seeing patients in Onaga.
"Our office has always had a great relationship with Onaga providers and staff, and we are glad to come to CHCS to provide care they need close to home," he said.
CHCS has grown its specialty clinic offerings, adding orthopedics and pain management in the last year. Other specialty clinics include counseling, surgery, psychiatry, podiatry, audiology, urology, cardiology, dermatology, ENT, and physical medicine/rehabilitation. Specialty clinics are spread across Onaga, Holton, and St. Marys CHCS locations.
"We strive to offer as many specialty clinics locally as possible so our patients can consult specialty providers without having to travel long distances," Surdez said.
"We look forward to a successful collaboration with Dr. Caracioni and his staff, and we will continue to seek opportunities to serve our patients with specialty clinics as we are able," Surdez said.