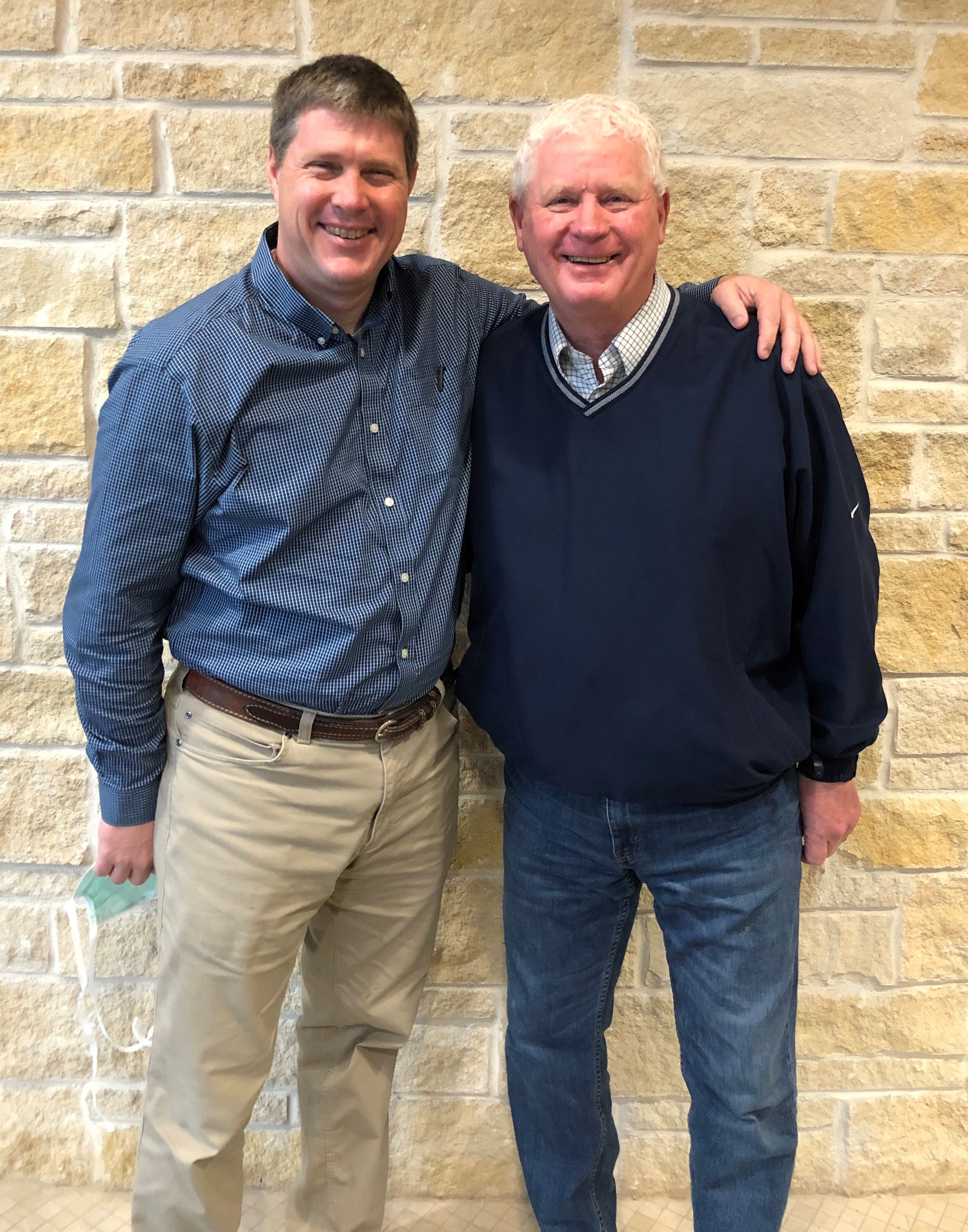 Colorectal cancer is the second leading cause of cancer death among men and women in the United States, and 25 to 30% of colorectal cancer patients have a family history of the disease according to FightCRC.
That was enough to convince Gary Sorensen, a patient of Dr. David Allen at Community HealthCare System, to start getting regular colonoscopies when he was in his late 40s.
"My dad had colon cancer, and it was detected in his 50s. My dad's brother and his father had colon cancer, too. It's so prevalent in my family," Sorensen said.
Now that he's almost 70 and is enjoying his retirement from a career in teaching and coaching, Sorensen is thankful that he decided to follow his doctor's advice and undergo regular screening for colon cancer.
"It gives you peace of mind knowing that OK, you can check it off for a few years. Dr. Allen has found a couple of polyps. I can only imagine where they would be today if I hadn't found them 20 years ago when I was 50!" Sorensen said.
Sorensen knows that colon cancer is preventable because if Dr. Allen finds a polyp during the colonoscopy, he can remove it during the procedure and biopsy it if necessary. Polyps can progress to cancer, but it takes an average of 10 years, which is why screening is so effective at catching problems early.
Sorensen has talked to his children, who are now in their 40s, about the need to keep up with colorectal cancer screenings. He knows people are sometimes reluctant or fear that the procedure will be unpleasant.
"There's one uncomfortable part the day before when you are preparing for the procedure and cleaning your system out. That's the toughest thing. When you go in the next morning, you have the best sleep you've had in years, and 30 minutes later, you come out and it's done! The procedure is not hard at all," he said.
Sorensen will soon celebrate 50 years of marriage with his wife, and he enjoys spending time with his two children and four grandchildren. He's grateful for the care he has received at CHCS. When he came to Onaga for his first teaching job, he was a patient of Dr. Tom Walsh, then transferred to Dr. Allen when he moved to Holton. He enjoys working with "small-town doctors" and their nurses and staff, noting that he finds many familiar faces when he visits the clinic or hospital, including past students and his own kids' friends. He says it's a comforting feeling.
"What Dr. Walsh and Dr. Allen have done for me is call me and say, 'it's time for your next colonoscopy.' That's so important. It takes the pressure away. They are wonderful people! We are very blessed," he said.