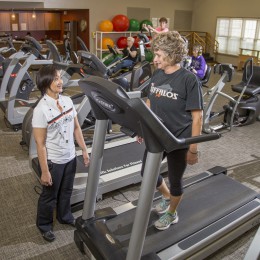 May 27, 2020
Categories: Community health news, News
We are happy to announce that our Fitness Centers in Onaga, Frankfort, and Centralia will reopen to the public on June 3. Patrons will be asked to adhere to special guidelines to protect everyone against the spread of COVID-19.
Hours
In Onaga and Centralia
, Monday-Friday hours will be 5:00 a.m. to 7:30 a.m.; 12 noon to 1:00 p.m.; and 3:00 to 9:00 p.m. Weekend hours will be 8:00 a.m. to 9:00 p.m. Specific hours are required in these facilities...
Read More