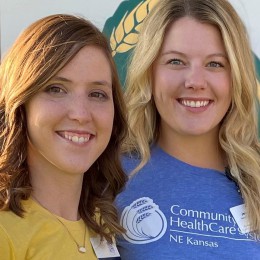 September 3, 2021
Categories: General
Do you have a child with communication difficulties? If so, speech therapy can help. Community HealthCare System offers pediatric speech therapy in Onaga, Holton, St. Marys, Frankfort, and Centralia.
Speech-Language Pathologist Ashley Edelman (pictured at right along with Jenna Rethman, our other SLP) recently took time to answer a few questions about speech therapy. Read on to learn more!
Q: What does speech therapy do for children?
A:...
Read More