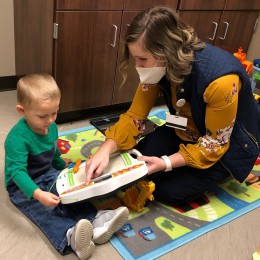 January 13, 2021
Categories: Community health news, News
By Ashley Edelman, speech therapist: COVID-19 has undoubtedly caused many difficulties for families this past year. Children in our surrounding communities are also facing many new challenges. Quarantines, remote learning, COVID-related illness, and general disruptions to routine ways of living have taken a toll.
Children are dealing with increased social isolation from peers and family members and disruptions to everyday school routines, which puts them at risk for loss of language...
Read More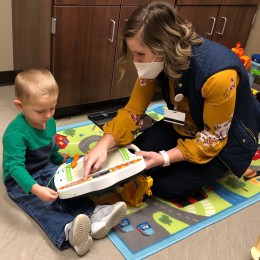 October 21, 2020
Categories: News
Community HealthCare System now offers pediatric occupational and speech therapy services at all therapy locations: Centralia, Frankfort, Holton, Onaga, and St. Marys.
These services are designed to help patients from birth to age 21 with a variety of diagnoses, including autism, speech and motor delays, sensory processing disorders, apraxia (an inability to perform learned movements on command), phonological disorders (the inability to correctly form the sounds of words),...
Read More