Posted On: October 21, 2020 by Community HealthCare System in: News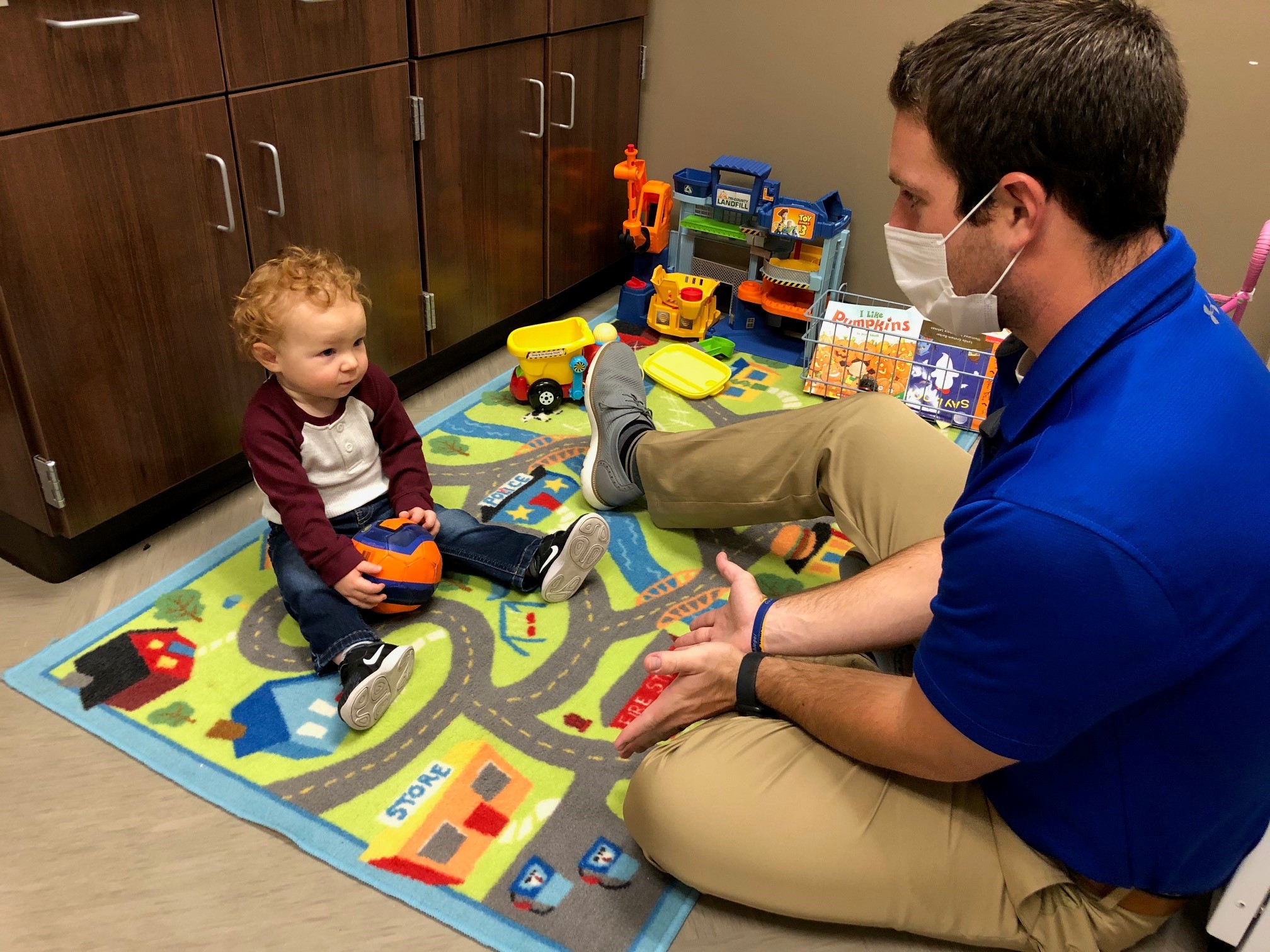 Community HealthCare System now offers pediatric occupational and speech therapy services at all therapy locations: Centralia, Frankfort, Holton, Onaga, and St. Marys.
These services are designed to help patients from birth to age 21 with a variety of diagnoses, including autism, speech and motor delays, sensory processing disorders, apraxia (an inability to perform learned movements on command), phonological disorders (the inability to correctly form the sounds of words), social/language skills, grip strength, and receptive and expressive aphasia (inability to understand or produce language).
Demand for these services has grown in recent years.
"Many children with a range of issues, from mild to pronounced, can benefit from occupational or speech therapy," said Andrea Lutz, doctor of therapy and manager of CHCS Rehabilitation Services.
Occupational therapy can help children who are easily distracted by sounds or dislike how clothes feel, who have poor balance or low muscle tone, who has trouble sitting still in a chair, and more.
"OT can help improve skills and build confidence and strength in kids who need help gripping a pencil properly or managing behaviors that stem from sensory processing difficulties," Lutz said.
"As with adults, sometimes kids just need to learn new ways of doing things, and we help them understand," she said.
Speech therapy, too, is helpful in many situations. Children whose speech is difficult to understand, children who stutter or who have trouble understanding spoken speech, or those with developmental delays or autism can make great strides with the help of a speech therapist.
"It's always great to see young patients make progress and feel better about themselves. It requires time and investment, but therapy can really help both the patient and the whole family," Lutz said.
If you're interested in exploring therapy possibilities for a child or other member of your family, it's best to contact your healthcare provider for a referral. You can also contact CHCS at 785-889-5068 or email Andrea Lutz at [email protected].
Read a flyer about the services (PDF) or learn more about Rehabilitation Services.