Posted On: September 3, 2021 by Community HealthCare System in: General
Do you have a child with communication difficulties? If so, speech therapy can help. Community HealthCare System offers pediatric speech therapy in Onaga, Holton, St. Marys, Frankfort, and Centralia.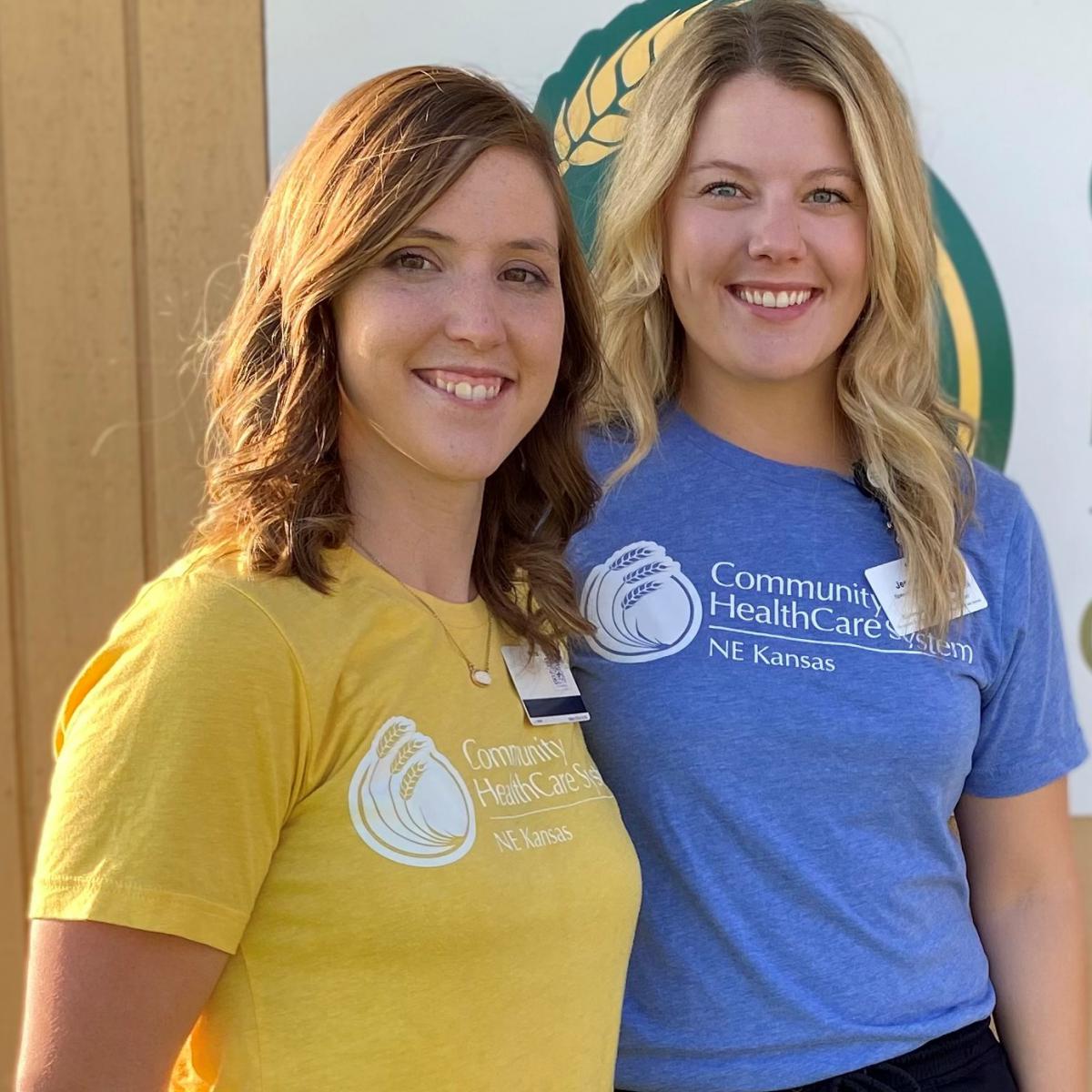 Speech-Language Pathologist Ashley Edelman (pictured at right along with Jenna Rethman, our other SLP) recently took time to answer a few questions about speech therapy. Read on to learn more!
Q: What does speech therapy do for children?
A: A speech therapist can help your child with communication difficulties. This includes speech sound (articulation) delays or deficits, spoken language skills, reading comprehension abilities, social skills, stuttering, voice difficulties, and eating/swallowing development. We can also help provide alternative means of communication to children who may need additional assistance.
Q: Why do children need speech therapy?
A: Speech/language skills are the cornerstone to education and learning abilities. Without age-appropriate speech/language skills, children may face difficulties with social and functional participation in their everyday school and home environments. Early detection of speech needs can help your child with improved communication and increased self-esteem, and we can provide resources to increase success in school.
Q: How do I know if my child needs speech therapy?
A: 1 out of 5 children require speech therapy to help them reach age-appropriate speech/language skills. The milestone charts linked below can help you see if your child may need additional assistance.
Q: What does CHCS offer for speech therapy?
A: Speech therapy is offered at five CHCS clinics. We target a wide variety of services that are needed from birth through high school. Treatments can make a big difference in the delays or deficits listed above in the second question. Contact your doctor to discuss concerns or to receive services.
Q: What is an example of speech difficulties that I may see?
A: You may notice that your child is not talking frequently or not being understood well by other people. You may also notice difficulties with your child comprehending spoken or written instructions. These are all speech/language difficulties that may need to be addressed. You could also notice difficulties with eating, including avoidance of certain foods or limited diet preferences that could warrant additional assistance. Our Speech Therapists here at CHCS can help with all of these areas of difficulties.
Read a patient story about speech therapy.