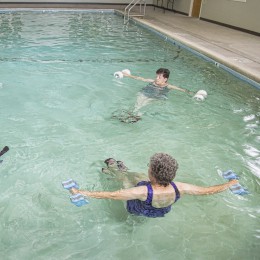 March 31, 2021
Categories: News
In June 2020, CHCS partially reopened its Fitness Centers after the initial COVID-19 shutdown. At that time, following a lengthy shutdown, CHCS tested the Onaga Rehabilitation and Fitness Center pool and discovered significant issues with the equipment. According to Todd Willert, CHCS CEO, "Despite COVID, we could not have re-opened the pool even if we wanted to."
CHCS is pleased to announce that the Board of Directors, after significant investigation and public input, has...
Read More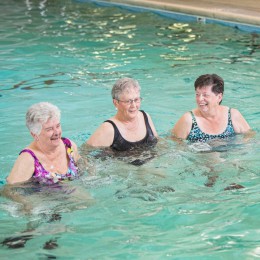 October 13, 2020
Categories: News
Earlier this year, the COVID-19 pandemic forced closure of many businesses, including fitness centers. Community HealthCare System closed its Fitness Centers, including the pool at our Onaga Fitness Center, which is attached to Onaga Community Hospital. Although the rest of the Fitness Center reopened in early June (with restricted hours, enhanced cleaning, and social distancing rules), the pool has not reopened because of maintenance problems. Several members of our community have requested an...
Read More