Posted On: February 10, 2021 by Community HealthCare System in: News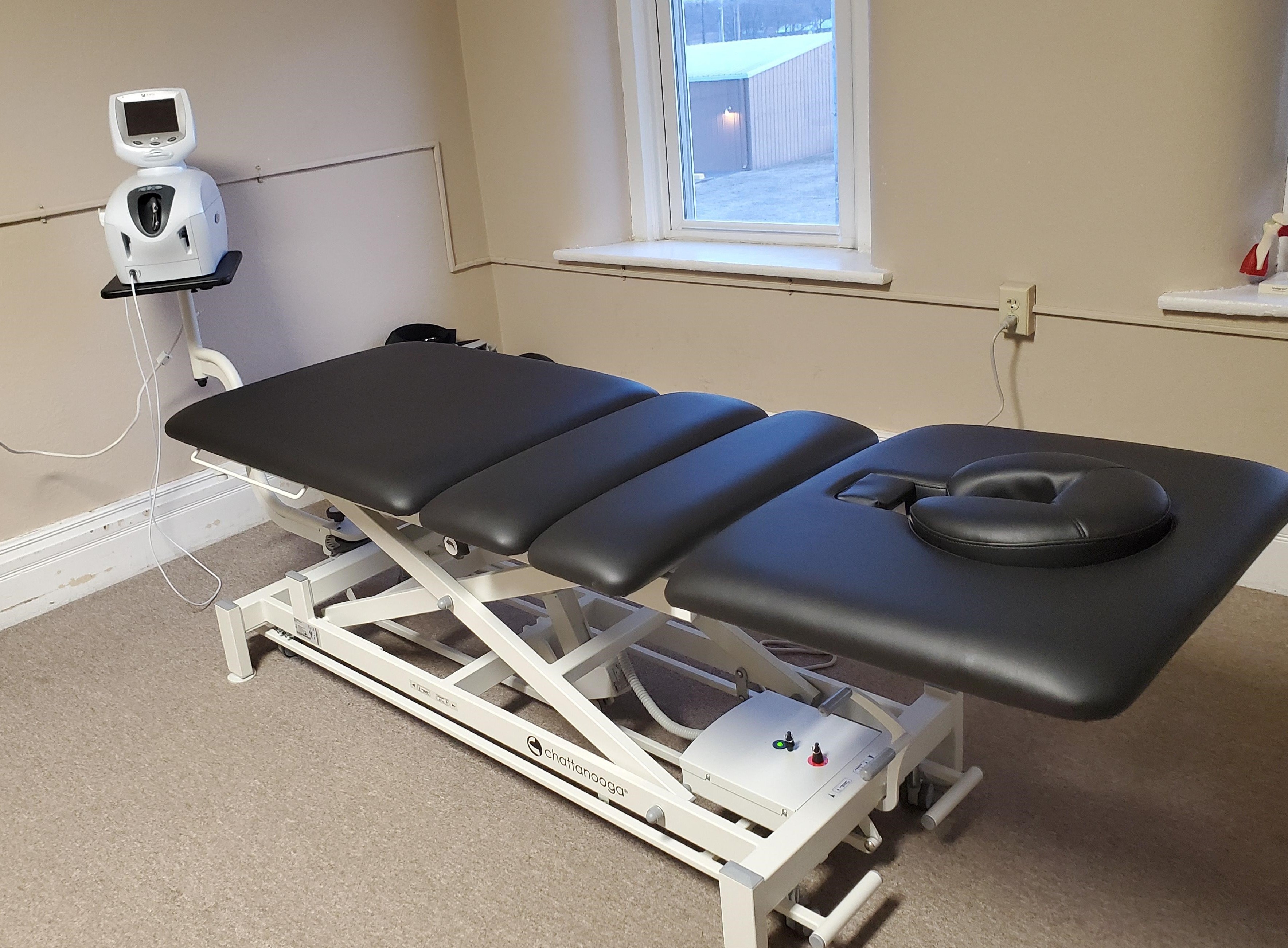 The physical therapy team at the CHCS Frankfort Rehabilitation and Fitness Center is excited about a new treatment option for people with back or neck pain. A new traction unit recently arrived!
Many people suffer from back or neck pain that affects their ability to carry out activities in their daily life, and many of these patients could benefit from traction therapy. Traction is performed to improve spinal mobility and provide decompression by relaxing tense muscles and increasing joint spacing to provide pain relief. The treatment can help patients with many conditions, including the following:
Herniated discs
Sciatica
Degenerative disc disease
Facet joint disease
Spinal stenosis
Pinched nerves
Radiculopathy
We are excited for this addition to our Frankfort location! The treatment option is also available in Onaga and St. Marys. If you are interested in learning more, please contact our therapy teams.
Frankfort: 785-292-4615
Onaga: 785-889-5048
St. Marys: 785-437-3768