Posted On: April 25, 2022 by Community HealthCare System in: News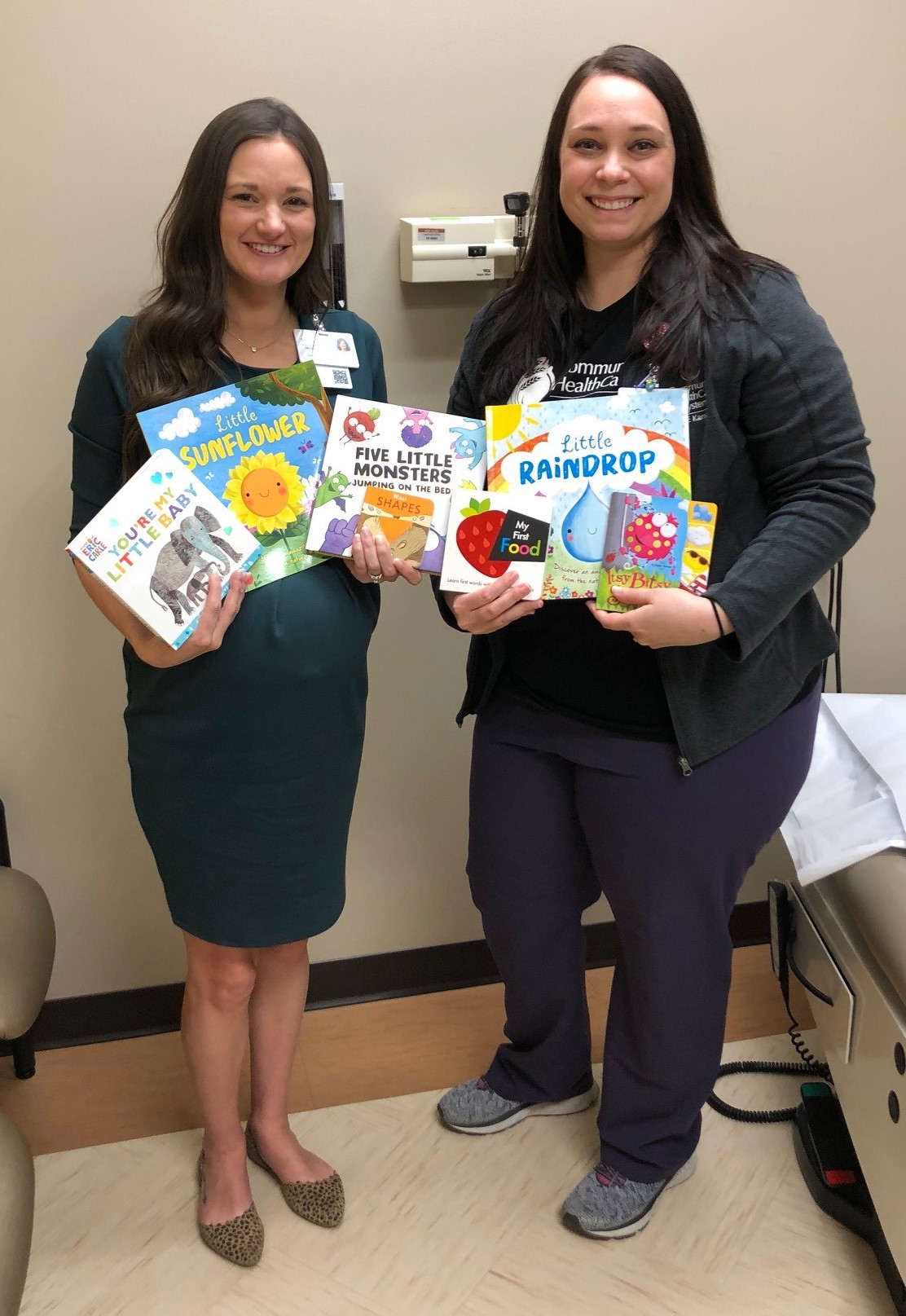 Parents of young children have a long list of worries and questions about keeping their babies and toddlers healthy, and they often ask their family doctor or provider questions about providing the right foods or keeping children safe. But one of the most important things parents can do to benefit their children's health is to read to them. Community HealthCare System clinics can now help support parents in reading to children by providing a free book at well-child exams for kids from newborns through age 5.
CHCS was recently approved for the Turn a Page, Touch a Mind, or TAP-TAM, program through the Kansas Pediatric Foundation. The Foundation is the charitable arm of the Kansas Chapter of the American Academy of Pediatrics, and it supports the program by providing free books to approved clinics.
"We are pleased to be able to offer free books to support families in their efforts to read to children. Research has shown that reading to young children has both immediate and long-term positive effects on health, from reaching early cognitive and developmental milestones to maintaining good health later in life," said Merica Surdez, CHCS chief of provider and clinic operations and site coordinator for the program.
Dr. Kendra Reith serves as the CHCS physician champion for the program. Dr. Reith said that it's difficult to overstate the importance of reading, even to very young children.
"Introducing books to babies and developing a reading routine with young children is so important. It helps parents bond with their babies and provides the social interaction that aids language development. It helps children reach cognitive milestones that ensure they are ready to go to school, and it sets them on a path to lifetime learning," Dr. Reith said.
Physical, mental, and cognitive health benefits aside, Dr. Reith noted that snuggling up with a book is special for both parents and children.
"We want to help our patients build a library of age-appropriate books so parents and children can enjoy special, relationship-building time together," she said.
Patients of children from newborn to age five do not need to sign up for the program or do anything extra to receive the books – simply schedule your child's annual wellness visit, and your provider will give you a book during your visit.
"This program provides a simple way for us to give back to our communities – to truly help us enrich the health and lives of the people we serve," Dr. Reith said.
Photo caption: Merica Surdez, chief of provider and clinic operations (left), and Dr. Kendra Reith (right) showcase some of the free books that CHCS clinics will give to children at well-child exams through the Turn a Page, Touch a Mind program.