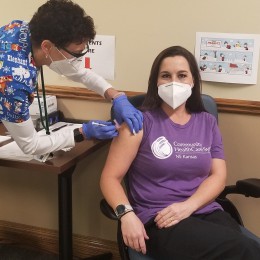 December 29, 2020
Categories: Community health news, News, Provider story
Community HealthCare System received an allocation of 150 doses of the Pfizer-BioNTech COVID-19 vaccine on Thursday, December 17, for healthcare workers. Advanced Practice Registered Nurse Nicole Huey received the vaccine on Friday, December 18. Nicole also took time to share her thoughts on the vaccine.
Why did you choose to receive the vaccine?
I feel immunization is the only way to get control of this virus as natural immunity does not produce...
Read More