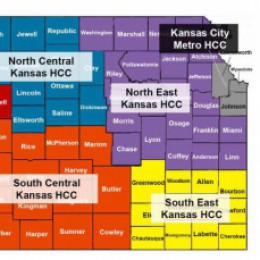 May 15, 2020
Categories: Community health news, News
Healthcare organizations have learned many grim lessons from both natural and human-made disasters in the last two decades. 9/11, an Ebola outbreak, Hurricane Katrina, mass shootings, and more have raised awareness of the need to prepare for the worst. But preparation can't happen in a vacuum, and no one organization can cover every possible set of circumstances.
Healthcare coalitions aim to help the many contributors to a region's preparedness break down barriers and increase...
Read More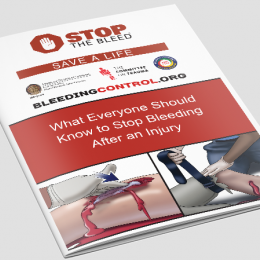 December 30, 2019
Categories: News
Recognizing and taking quick action to stop severe bleeding can save lives. Community HealthCare System associates help provide "Stop the Bleed" training in our communities. We also recently helped distribute necessary supplies.
Michael Bomberger, director of the Community HealthCare System St. Marys Family Health Center and chair of the Northeast Kansas Healthcare Coalition, and Danielle Marten, NE KS Response and Readiness Coordinator, recently presented 540 Stop the Bleed Kits...
Read More