Posted On: December 30, 2019 by Community HealthCare System in: News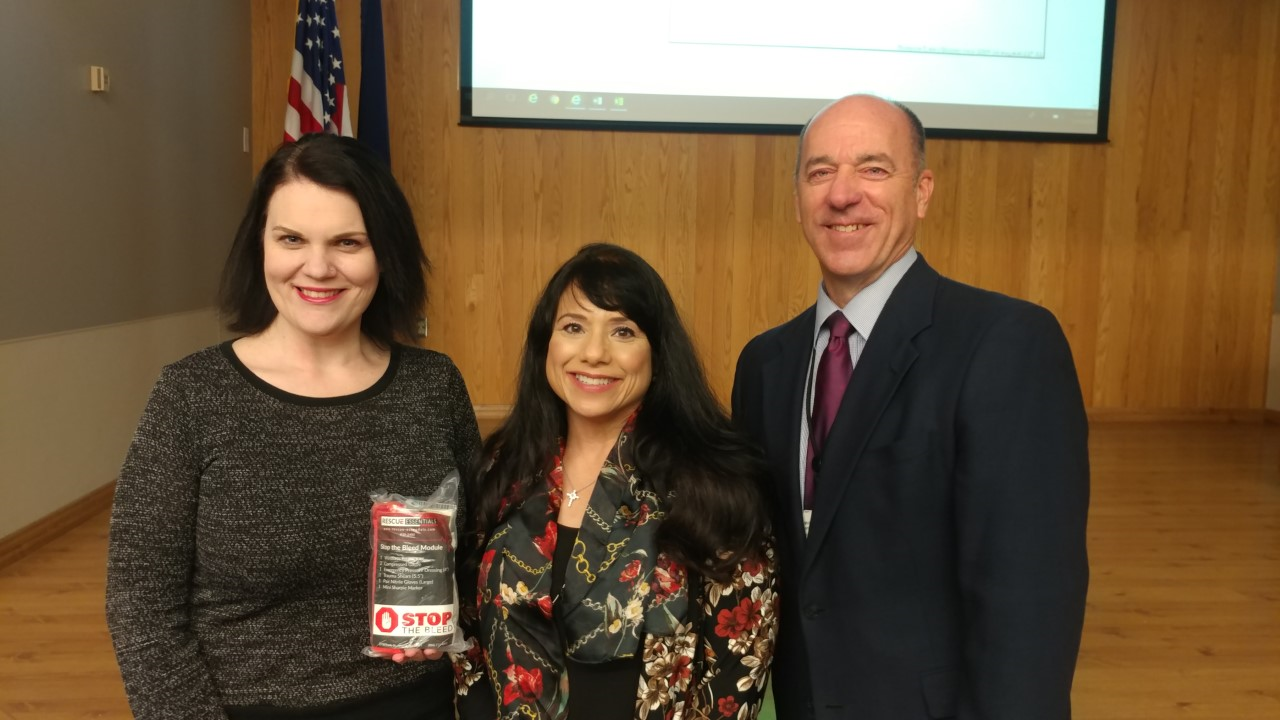 Recognizing and taking quick action to stop severe bleeding can save lives. Community HealthCare System associates help provide "Stop the Bleed" training in our communities. We also recently helped distribute necessary supplies.
Michael Bomberger, director of the Community HealthCare System St. Marys Family Health Center and chair of the Northeast Kansas Healthcare Coalition, and Danielle Marten, NE KS Response and Readiness Coordinator, recently presented 540 Stop the Bleed Kits to entities in 14 different counties in Northeast Kansas. Through the distribution of these kits, approximately 1,700 Northeast Kansas Citizens will be trained on how to utilize the kits to "Stop the Bleed" during a traumatic event.
CHCS was a recipient of 30 Stop the Bleed kits, which have been distributed to hospitals, public health departments, medical clinics, schools, religious organizations, police officers, fire fighters, ambulance services, and community members. Pictured above, Northeast Kansas Healthcare Coalition Clinical Advisor, Dr. Lillian Lockwood (center), will distribute these kits to the K9 handlers disaster response team for the Kansas Rescue Task Force. These kit will become part of our K9 Handler's emergency kits, available to them in the event of hemorrhagic emergencies. The kits may save the life of a K-9 Handler, Kansas Rescue Task Force team member, or victim of disaster.
Nancy Willert, RN and CHCS Education Coordinator, handles Stop the Bleed outreach on behalf of Community HealthCare System and most recently completed training for USD 380 staff. Anyone interested in a Stop the Bleed course can contact Willert at [email protected] or 785-785-889-5146.