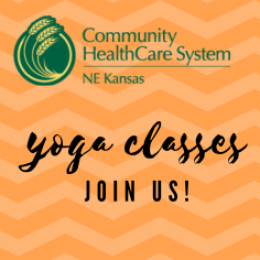 February 11, 2020
Categories: Events
Karen Morton teaches yoga at CHCS Fitness Centers in Frankfort and Onaga. Spring classes are now in session, and all levels are welcome! Find the schedule on our Facebook Events page or scroll to the bottom of this post.
We asked Karen a few questions about yoga, so read on if you are looking for something new to add to your fitness routine or if you're curious about yoga.
Q: How did you become interested in yoga, and how long have you been teaching?
A:...
Read More