Posted On: February 11, 2020 by Community HealthCare System in: Events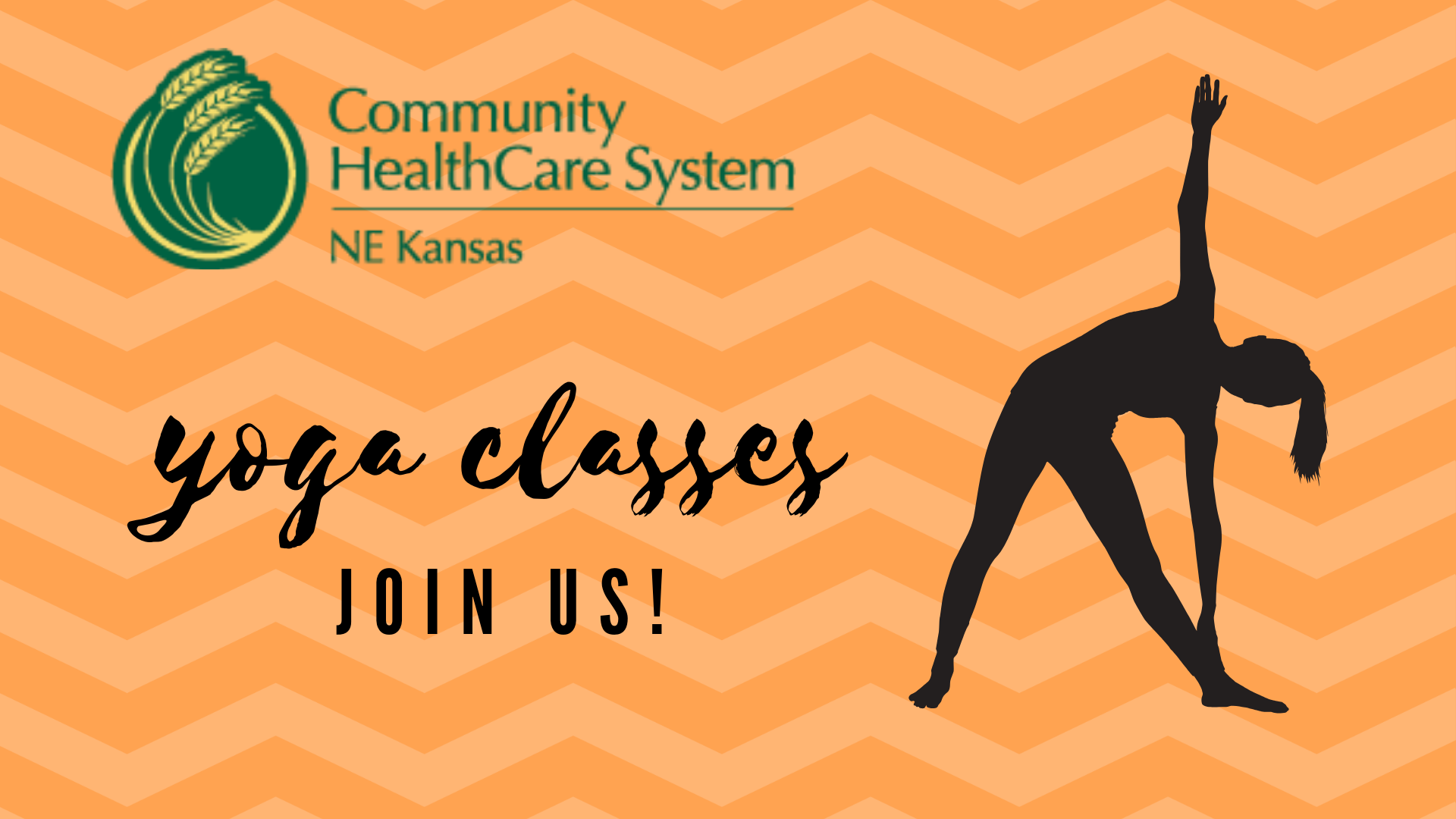 Karen Morton teaches yoga at CHCS Fitness Centers in Frankfort and Onaga. Spring classes are now in session, and all levels are welcome! Find the schedule on our Facebook Events page or scroll to the bottom of this post.
We asked Karen a few questions about yoga, so read on if you are looking for something new to add to your fitness routine or if you're curious about yoga.
Q: How did you become interested in yoga, and how long have you been teaching?
A: I was sold on yoga as a relaxation, mindfulness, flexibility, and mobility practice after attending yoga sessions as a class member. I felt invigorated afterwards. Yoga has benefitted me personally to maintain flexibility with a medical condition: osteoarthritis. I wanted to deepen my yoga practice by becoming an instructor in 2016 in order to share yoga with people in the local regional area.
Q: What type of yoga do you teach?
A: My yoga class is a gentle to moderate yoga class modeled after Hatha yoga and the international practice of YogaFit. Participants should feel warm, relaxed, and invigorated after class. I offer a guided meditation, Yoga Nidra, at the end of each class in order for participants to truly relax and restore the body.
Q: What do you like about yoga? What are the benefits of yoga?
A: Yoga is a 6,000-year-old exercise science designed to improve mental health and physical fitness. In yoga class ,we practice breathing, listening to your body, staying present, and letting go of body judgments/comparisons. I like yoga for its focus on mindfulness, mobility, and flexibility.
Q: What should beginners know about your classes? Who should try it?
A: All levels of fitness are encouraged to try yoga. A yoga class is about the participant, not anyone else in the class. Modifications are given during class for beginners. If a pose is too hard, the participant can wait on their mat until the next pose. It is best if participants can get down on the floor on a yoga mat. Bringing your own personal yoga mat is best for personal hygiene and ensures that participants have a way to practice the poses at home. Yoga class members can tailor a yoga mat for the amount of cushioning they need on the floor by purchasing their own mat.
Q: Why is it a good idea to join a class rather than doing yoga on your own?
A: Being part of a yoga community group offers a calm environment. A yoga class helps daily home practice participants to deepen their practice with instruction, meditation, and socialization.
Q: What role can yoga play in a full fitness routine or plan?
A: For personal fitness, yoga has many benefits, including:
Better posture and core strength
Lowered stress levels
Mental clarity
Improved cardiovascular fitness through yoga breathing
Improved sleep patterns
Frankfort spring yoga schedule: Select Mondays, 6:00-7:00 p.m., 112 E. 2nd St. (sign in at front desk; classes are upstairs)
February 10, 17, 24
March 16, 23,30
April 27
May 4, 11
Onaga spring yoga schedule: Select Tuesdays, 4:50-5:50 p.m., 120 W. 8th St. (sign in at Fitness Center; classes are in the basement conference room/Walsh Room)
February 11, 25
March 17, 24, 31
April 28
May 5, 12, 19
Classes are free for CHCS Fitness Center members or $5 for guests. Bring a yoga mat if you have one or borrow one from the Fitness Center.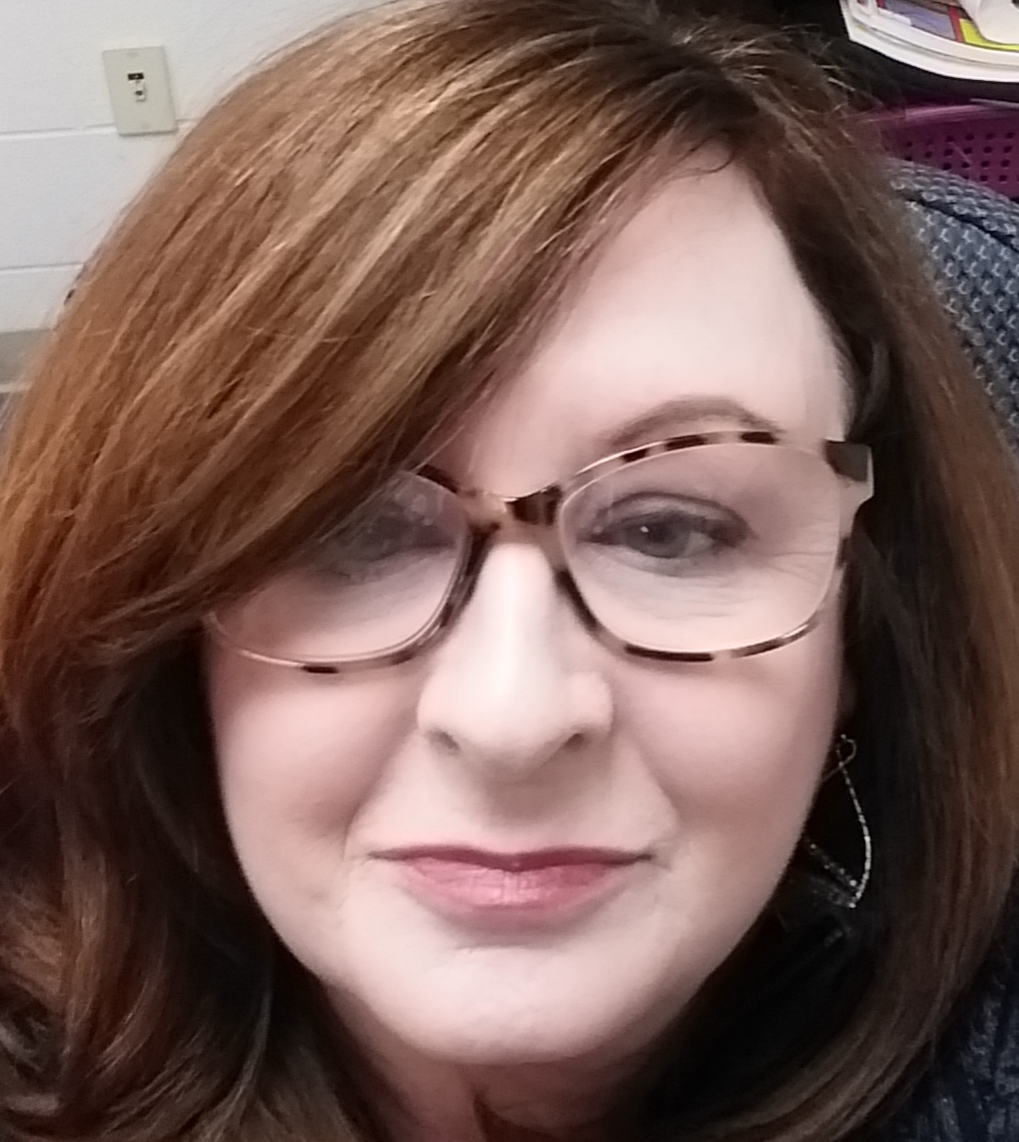 In addition to teaching yoga for Community HealthCare System and at the Barn Baseball Academy in Manhattan, Karen Morton is a Gifted Education Facilitator for USD 320 Wamego. She and her husband, Steve, live in Frankfort, and they have three children and seven grandchildren.