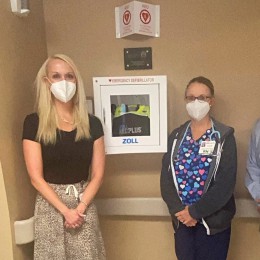 September 24, 2021
Categories: News
Community HealthCare System has installed an automated external defibrillator, or AED, at St. Marys Family Health Center thanks to grant funding from the Prairie Band Potawatomi Nation.
AEDs are lightweight, portable devices that deliver an electric shock through the chest to the heart to help someone who is experiencing sudden cardiac arrest. The shock can potentially stop an irregular heartbeat and allow a normal rhythm to resume.
"Having a publicly accessible...
Read More