Posted On: September 24, 2021 by Community HealthCare System in: News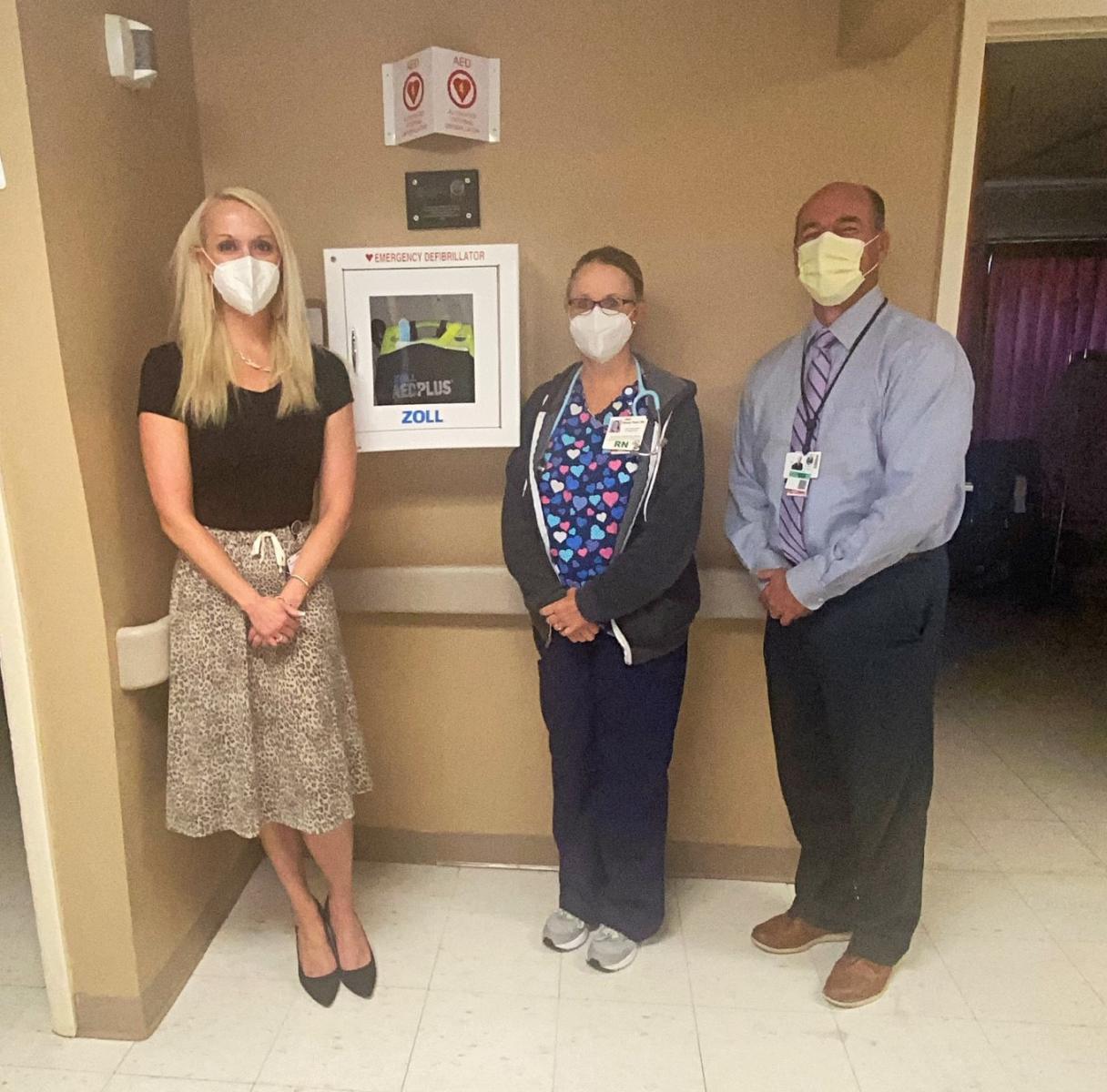 Community HealthCare System has installed an automated external defibrillator, or AED, at St. Marys Family Health Center thanks to grant funding from the Prairie Band Potawatomi Nation.
AEDs are lightweight, portable devices that deliver an electric shock through the chest to the heart to help someone who is experiencing sudden cardiac arrest. The shock can potentially stop an irregular heartbeat and allow a normal rhythm to resume.
"Having a publicly accessible AED can make the difference between life and death. We are grateful for the support," said Andrea Lutz, CHCS director of ancillary services.
Lutz noted that AEDs are more effective than CPR. Although formal training in the use of an AED is not required, CHCS will train associates on how to use and maintain the equipment to better prepare them to use the AED in an emergency.
"We are grateful to Prairie Band Potawatomie Nation for the $1,890 grant to purchase the AED for St. Marys," said Michael Bomberger, CHCS director of business development and special projects.
Bomberger said the device was placed in a location that is readily accessible by St. Marys Clinic as well as St. Marys Manor staff.
Prairie Band Potawatomie Nation previously provided funds to purchase an AED for the Holton Family Health Center.