Posted On: March 25, 2021 by Community HealthCare System in: News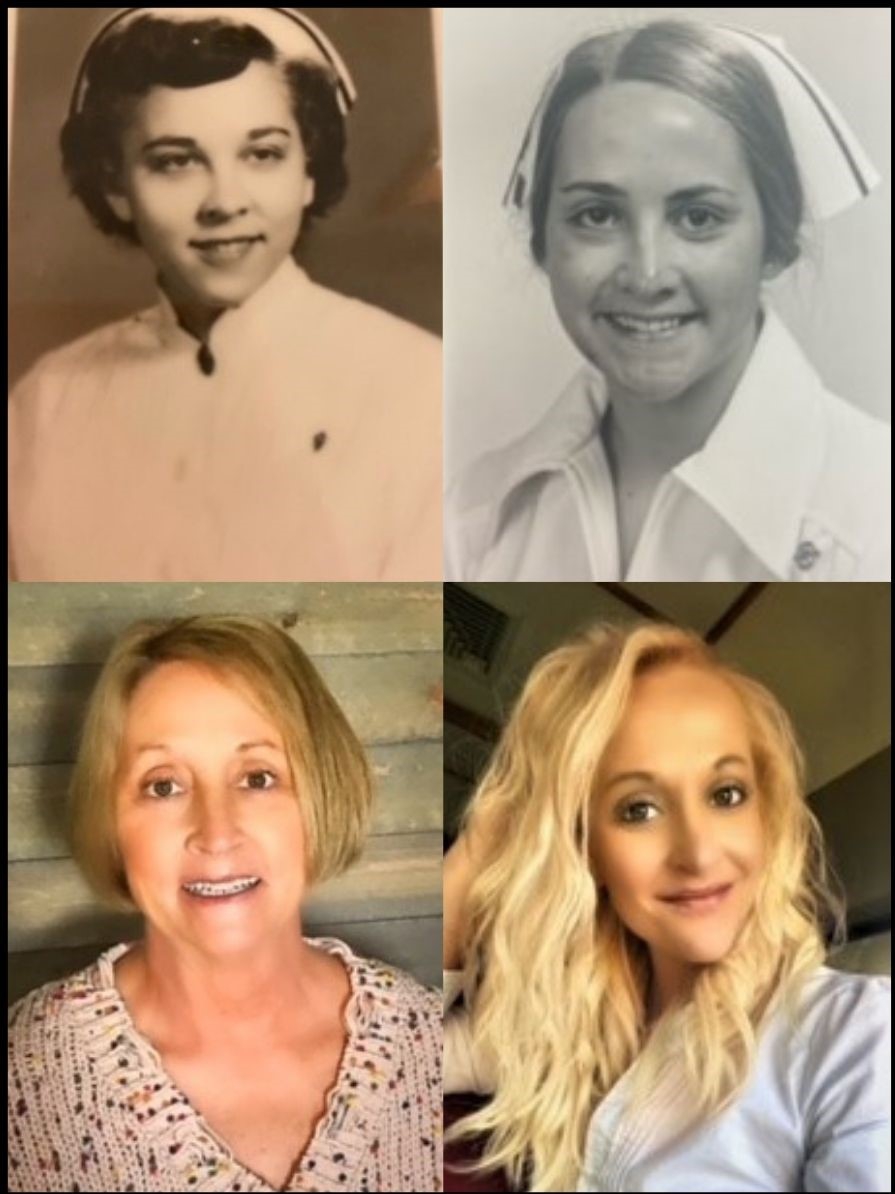 The new administrator of St. Marys Manor didn't need a full tour on her first day. Shannon Heim, who started in early March, already knew her way around because she is the third generation in her family to care for residents there.
Both Heim's grandmother, Donna Tarbutton, and her mother, Kim Wild, have worked at St. Marys Manor. Tarbutton began working for the Manor in 1966 as a charge nurse, then became Director of Nursing and served as co-administrator. She retired in 1989 but stayed on to do medical records and assessment until 2004. Wild started working at the Manor as a CNA when she was in high school in 1975. She went on to become an LPN and worked as a charge nurse in the evenings, plus she developed the restorative nursing program and served as the restorative nurse as well as infection control and treatment nurse. Before her official retirement, Tarbutton trained Wild to do medical records in 2004. Wild, who is married to Randy Wild and has three children and five grandchildren, is planning to retire next month.
Heim said her family not only provided but also experienced loving care at St. Marys Manor. "My grandma ended up spending her last days being cared for by my mom and other incredible staff at SMM after she was diagnosed with Alzheimer's Disease. My mom and grandma are the reasons I am so passionate about long-term care and our elders, and I feel incredibly blessed to be able to continue the legacy of Tarbutton women caring for residents at SMM," Heim said.
Heim looks forward to getting to know St. Marys Manor residents and staff.
"Because of who my grandmother and mother are, I have always felt 100% at home in a nursing home environment. I absolutely love hearing stories from the residents, and it's an honor to be an advocate for them and ensure they are receiving the highest quality of care," she said.
Heim is proud of her family's legacy. "My grandmother was a pioneer for quality care in the geriatric population and ahead of her time with how she cared for the elderly," she said.
Lura Flentie, Community HealthCare System director of long-term care services, said she is excited to have Heim join the Manor.
"Shannon's professional experience coupled with her family and community connections make her a perfect fit for St. Marys Manor, and we are pleased to welcome her," Flentie said.
Heim grew up in Maple Hill and attended St. Marys High School. She holds a bachelor's degree in health science administration and is a Certified Dementia Care Specialist. Shannon is also certified by the American Physical Therapy Association for Advanced Physical Therapy in Geriatrics. She became a Licensed Administrator in 2018 and was previously employed as administrator at Tanglewood Health and Rehab in Topeka. Heim is married to her high school sweetheart, Wade, who is a civil engineer with Alfred Benesch & Co. Shannon and Wade have 3 children.
Photo caption: Shannon Heim, lower right, assumed the role of St. Marys Manor administrator with Community HealthCare System in March. She follows her grandmother, Donna Tarbutton (upper left) and her mother, Kim Wild (upper right early in her career, and bottom left more recently) in caring for Manor residents.