Posted On: May 20, 2022 by Community HealthCare System in: News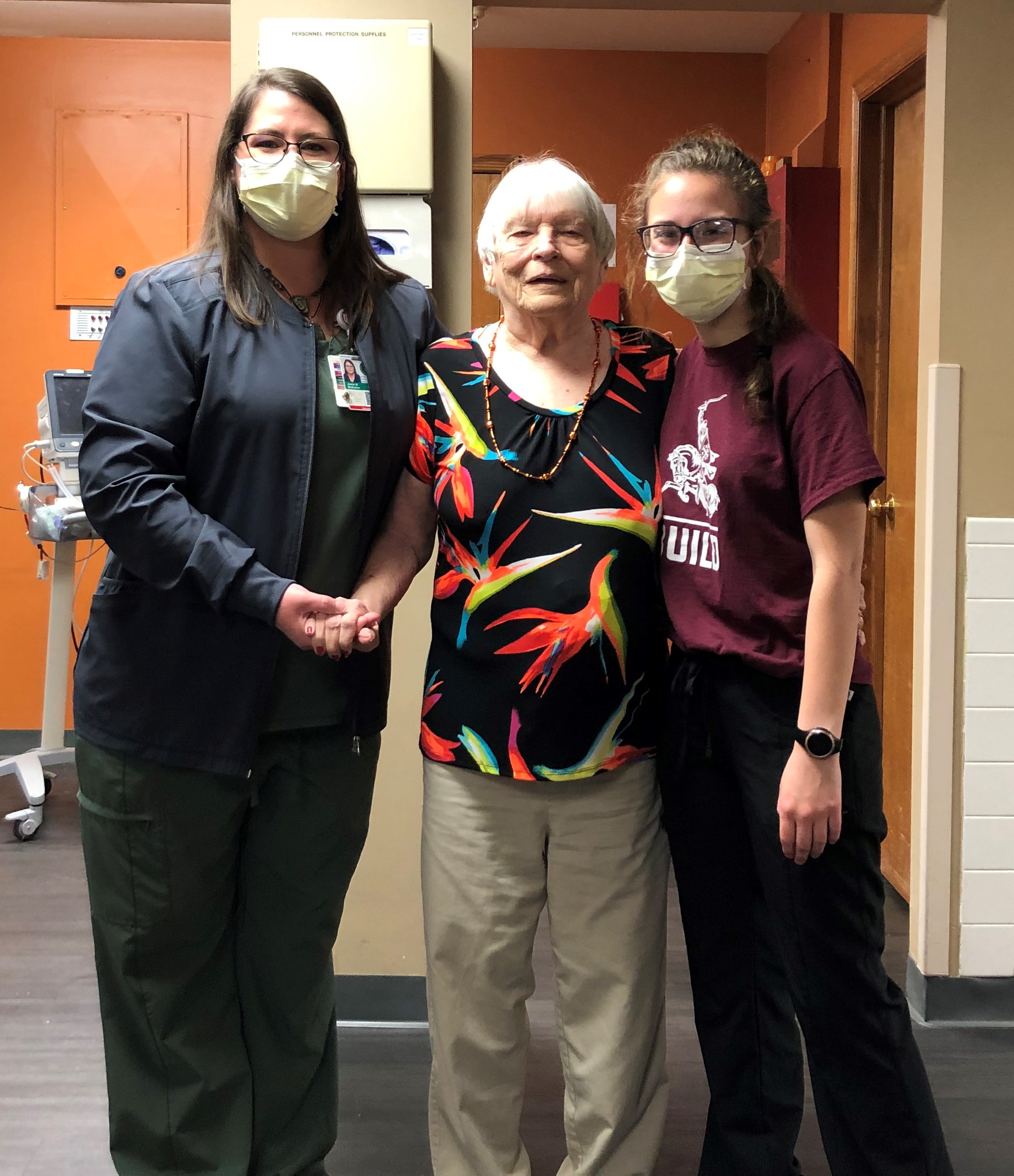 Healthcare workers are in high demand across the board, but the need for nursing aides in the long-term care environment is particularly pressing. Associates at Community HealthCare System are helping provide instruction to future Certified Nursing Assistants, or CNAs, and other crucial positions.
Jake McNally-Knoblauch, RN and Director of Nursing, and Jamie McMullen, RN, both work at St. Marys Manor and serve as instructors for the CNA program at Highland Community College in Wamego. McMullen also serves as an instructor with We Care Online for those who need online classes. The Manor provides important on-the-job training and experience.
Several positions are available for students who want to work while taking CNA classes. During the pandemic, students have had the option of becoming a Temporary Nurse Aide, or TNA. Dietary aides or resident assistants are also good paths to becoming a CNA. Shannon Heim, St. Marys Manor Administrator, said people working in these positions at the Manor can have their CNA course fees paid, plus they can get to know residents, staff, and families to smooth their transition to working as a CNA.
"We have plenty of opportunities to get your foot in the door while working on getting enrolled in a program. Dietary aides or resident assistants do not provide direct patient care, but these positions allow students to familiarize themselves with the facility to find out if it could be a good fit. And we are happy to provide resources to help you enroll in a CNA program," Heim said.
Heim noted that many employees of St. Marys Manor have taken advantage of on-the-job training while earning money and attending classes to become a CNA. This approach can lead to a full-time, part-time, or even PRN/on-call position at St. Marys Manor.
McNally-Knoblauch said that she enjoys helping students take advantage of this opportunity.
"I like that I get to help build a strong foundation for the students' career path. Starting students off right in any field is important, but even more so in a field where they are caring for human beings," McNally-Knoblauch said.
Heim and McNally-Knoblauch also noted that they implement CHCS Core Values into training at St. Marys Manor.
"If the students go on to work for Community Healthcare System, they are a step ahead of the game and understand the expectations as well as the values we represent," Heim said.
Heim also noted that anyone who is already a CNA who is interested in achieving another license as a Certified Medication Aide, Licensed Practical Nurse, or Registered Nurse can also find help from CHCS.
"We love helping current and future nurses find a path toward the best fit for them. We know our residents and communities benefit from the extra time we spend mentoring and teaching those who have a talent for caring for others," Heim said.
Resources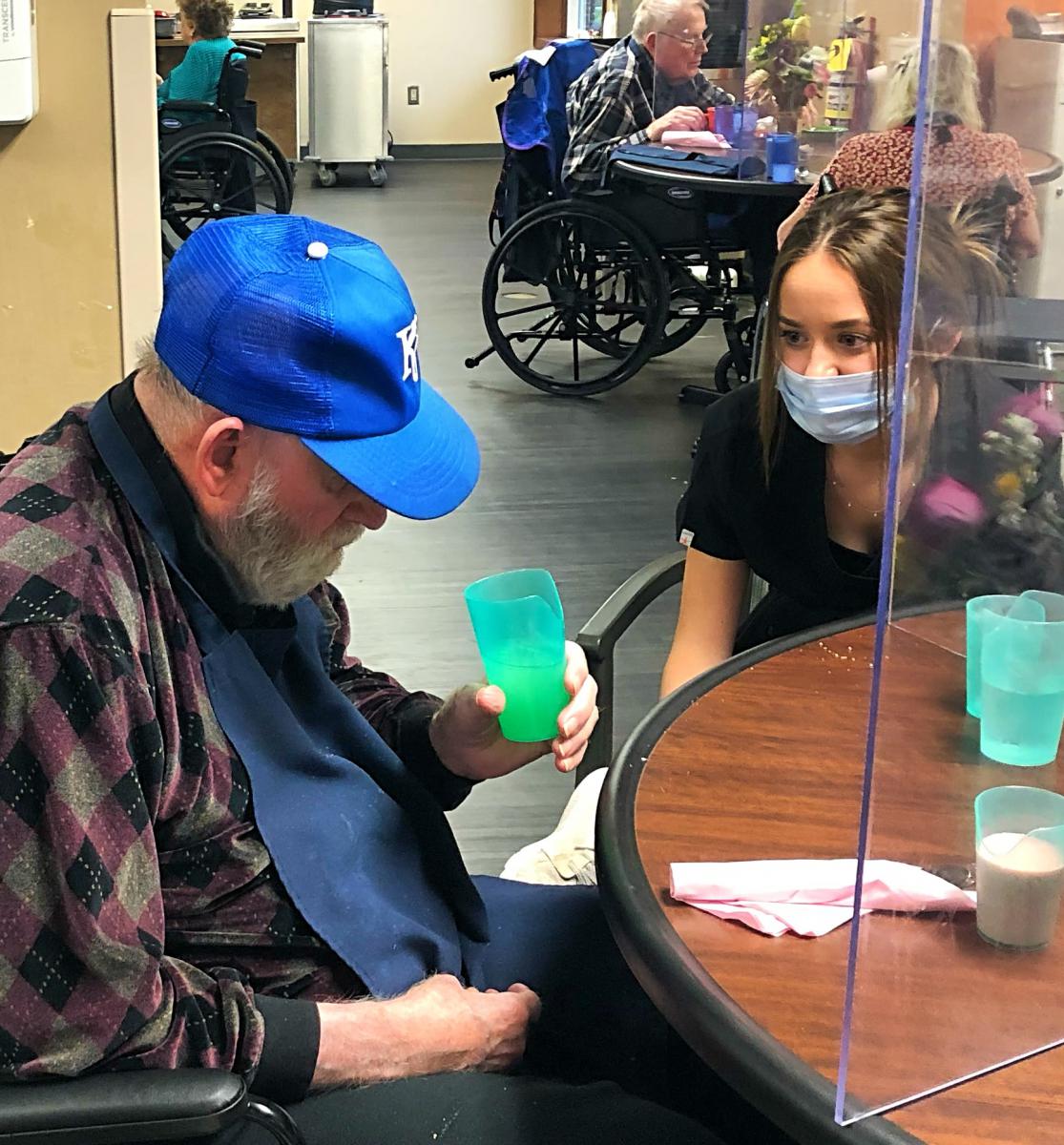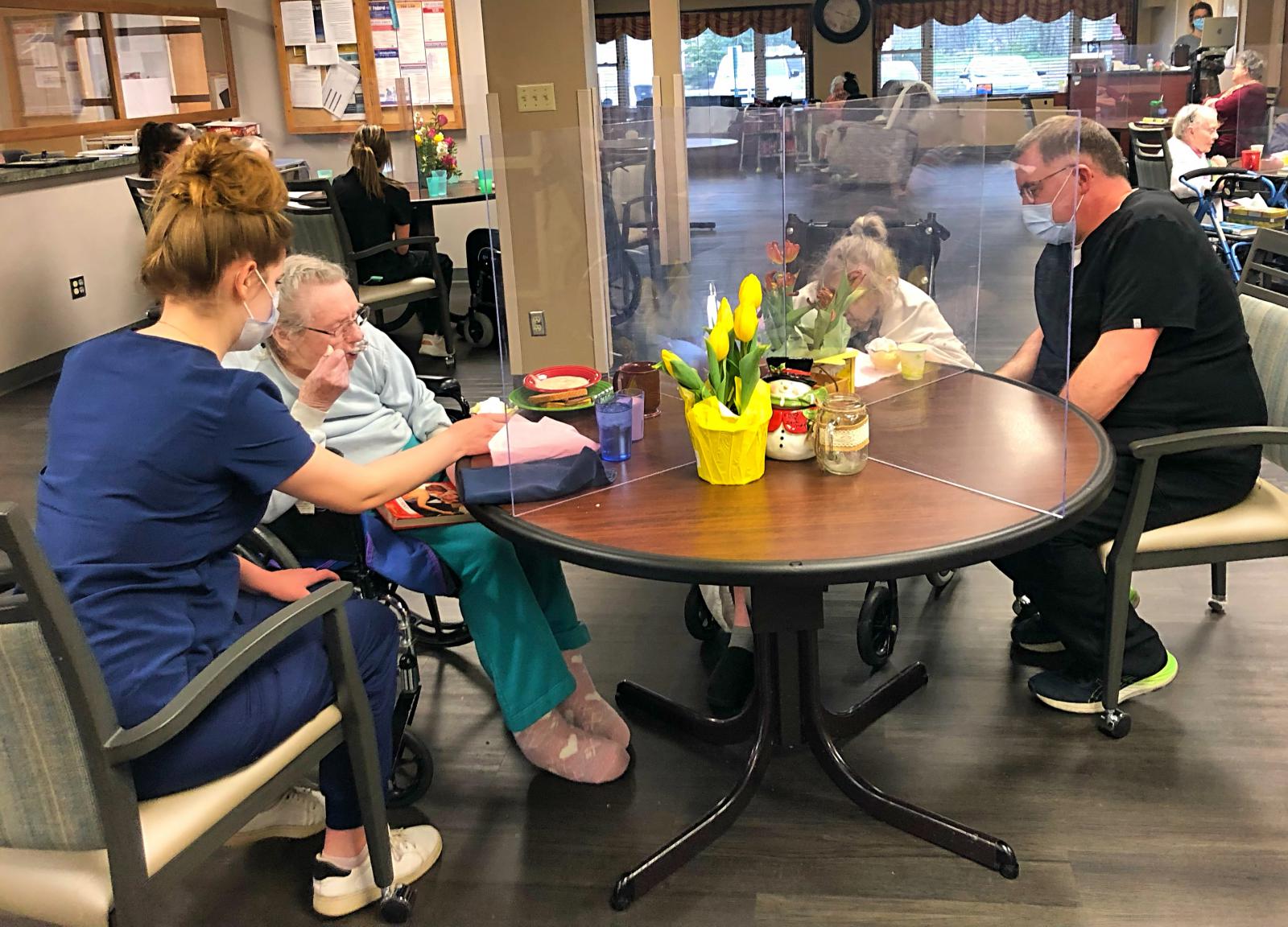 Photo captions:
Top of page: Jamie McMullen, RN (left), and Maria Landolfi, CNA (right) pose with St. Marys Manor resident MJ. Landolfi is working as a CNA as she finishes high school and was a student of McMullen's.
Above left: Emillie Compton helps a resident during a meal. Emillie is working as a Temporary Nurse Aide for St. Marys Manor while taking CNA classes nursing staff at the Manor.
Above right: CNA students Marianne and Eric work with residents as part of their training. Marianne will be working at St. Marys Manor when she completes her training.