Posted On: January 12, 2023 by Community HealthCare System in: News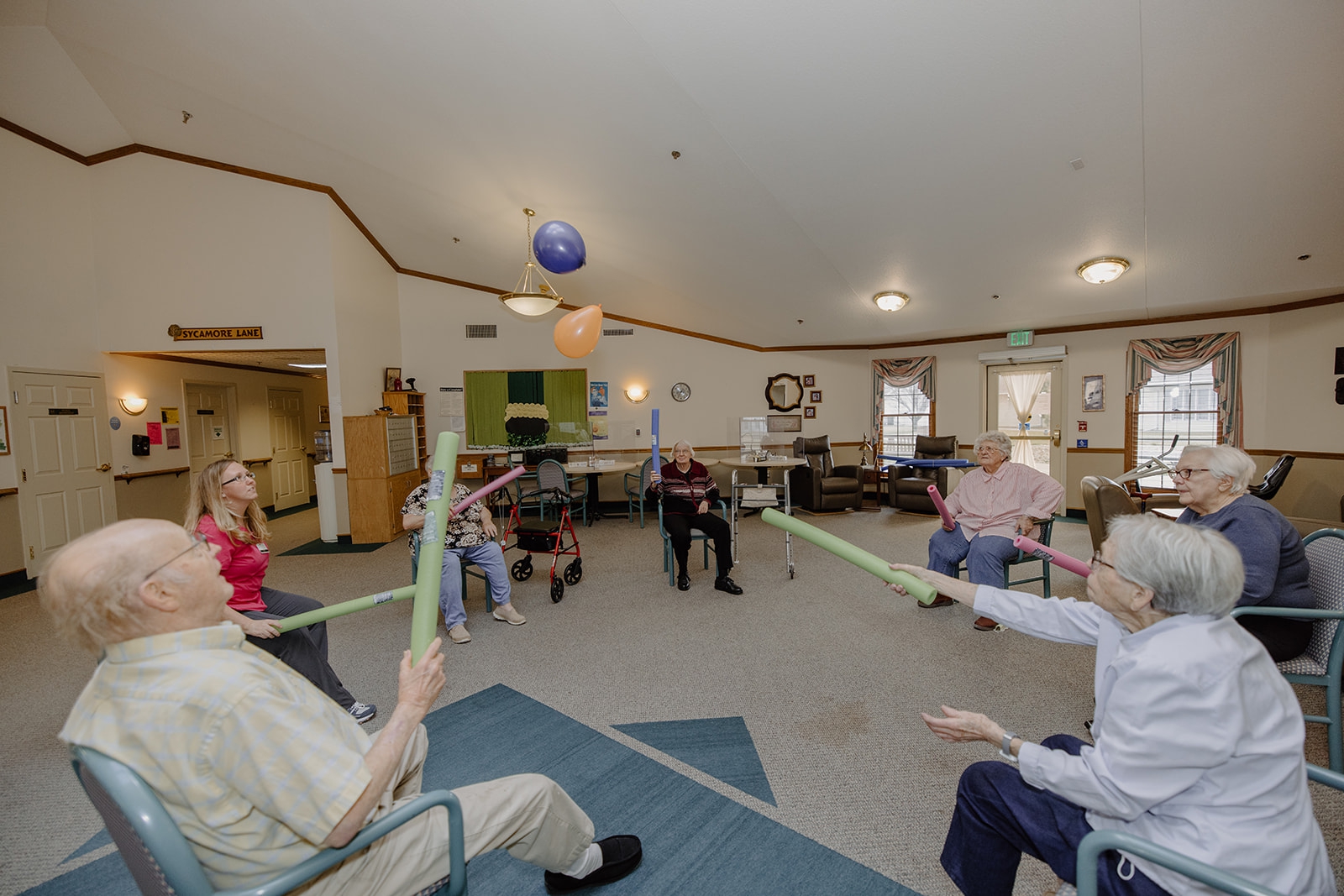 Whether you are caring for a family member or relying on loved ones for daily help, you may be searching for alternatives. Respite care at Redbud Plaza Assisted Living in Onaga could be exactly what you're seeking.
Lura Flentie, Director of Senior Services at Community HealthCare System, said many people don't realize that respite care is an option.
"Respite care allows someone a chance to move into a spacious, fully furnished apartment for a period of time to provide a break for caregivers and to see if they like our assisted living environment. It's a win-win for both the resident and family members who have helped loved ones with daily living," Flentie said.
A respite care resident's apartment comes with furniture, linens, a kitchen with a microwave and some utensils, and three meals a day served in the communal dining room. Assistance with medications, weekly cleaning of the apartment, and other amenities such as covered parking, an outdoor patio with each apartment, free access to a fitness center, and cable and internet access are included.
Many families find peace of mind in knowing that a loved one is safe and can get the help they need. Respite residents are also able to maintain independence.
"We know it's important for our residents to do things for themselves, but our staff is here to offer assistance when needed. Our environment is secure and smoke-free, plus medical assistance is onsite. The convenience of Redbud can offer just the break caregivers need, and residents can participate in activities and explore a different lifestyle," Flentie said.
Respite care residents must be in stable health, must be able to direct their own care services, and must meet other requirements for residency under local, state, and federal regulatory guidelines. Flentie and her staff are able to provide guidance and answer questions for those who are interested in learning more.
"Some paperwork is involved, but we are happy to guide families through it and answer their questions. We advise respite care residents to stay for 30 days and get to know Redbud, but we offer flexibility to those who require a shorter stay," Flentie said.
Call 785-889-4142 to learn more about respite care or to schedule a visit to Redbud Plaza Assisted Living.