Posted On: January 20, 2020 by Community HealthCare System in: News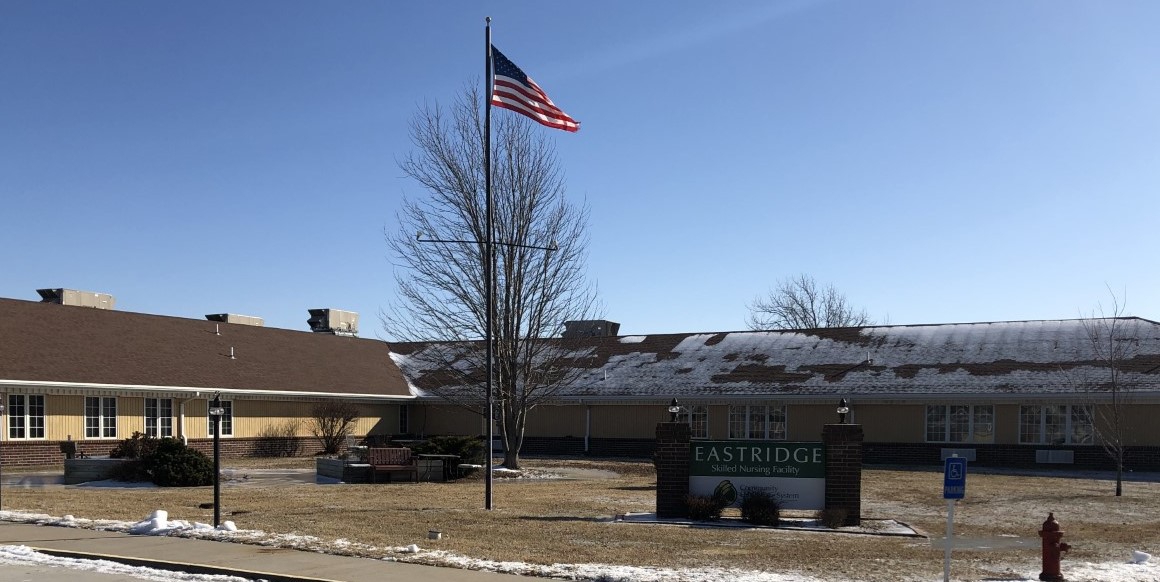 Eastridge Skilled Nursing Facility is one of the top nursing homes in the country according to U.S. News & World Report. The Centralia nursing home is operated by Community HealthCare System, or CHCS, and is one of 2,969 nursing homes out of 15,000 nationwide to earn the designation. In Kansas, Eastridge was one of only 27 homes to receive an overall rating of 5 out of 5.
"We're proud of the quality experience we provide for our residents," said Lura Flentie, CHCS director of long-term care services. "Our staff truly cares for each resident as if they were a member of the family."
U.S. News rates nursing homes on staffing; success in preventing hospitalizations and emergency room visits; pneumonia vaccination rates; percentage of patients who use antipsychotic, antianxiety, or hypnotic drugs; prevention of pressure ulcers and falls; and other metrics. Homes are evaluated on both short-term and long-term care. Data for the ratings are obtained primarily from Nursing Home Compare, which is operated by the federal Centers for Medicare & Medicaid Services, or CMS.
Todd Willert, CHCS CEO, said he isn't surprised by Eastridge's high performance. "We have a history of quality, and the families and residents at our nursing homes know we provide the highest standard of care," he said.
U.S. News provides a search tool to help families choose nursing homes at https://health.usnews.com/best-nursing-homes. The tool incorporates ratings and helps users compare nursing homes in a certain area or state.
Flentie said families who are searching for nursing home care for a loved one are welcome to visit Eastridge. "We are happy to answer questions and host visitors for tours. We want those who need care to visit and see for themselves what a 5-star facility looks like," she said.
To schedule an appointment, call 785-857-3388. Learn more about senior care at CHCS.