Posted On: November 17, 2022 by Community HealthCare System in: News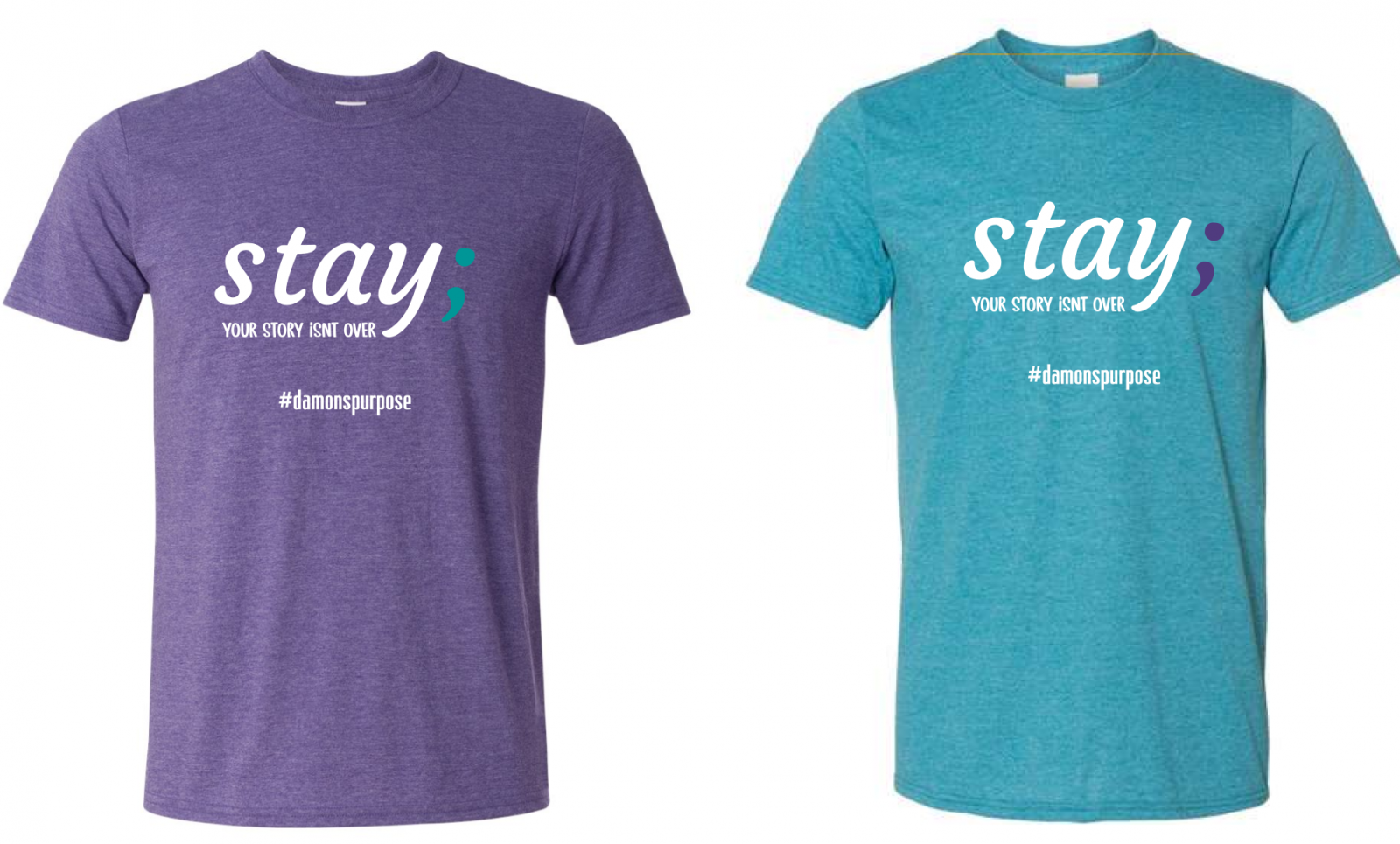 A new report by Mental Health America tracked mental illness and the ease of accessing care. The report found that Kansas was in LAST PLACE in the country because of high rates of addiction among young people, high rates of mental illness and suicidal thoughts among adults, and lack of access to care in our state.
We see the signs of stress and the need for mental health care in our communities every day, and so do our colleagues at other area hospitals. That's why Community HealthCare System, Holton Community Hospital, Nemaha Valley Community Hospital & Seneca Family Practice, and Sabetha Community Hospital are joining forces to support Damon's Purpose, a grassroots organization that is working to promote mental health in our area.
Damon's Purpose was started by Brenda Quigley. Brenda is from Corning and is a Registered Nurse at Community HealthCare System. She started Damon's Purpose in memory of her son, Damon Lucas Quigley. Damon died by suicide at age 13 after struggling silently. Damon's Purpose is devoted to encouraging openness, fostering compassion and empathy, striving to end stigma, and advocating for suicide awareness and prevention. Brenda has worked tirelessly to establish partnerships in northeast Kansas communities and to urge anyone – but especially young people – to be open about their struggles and seek help when help is needed.
Brenda and her family, friends, and community partners have donated time and supplies to hold events, provide education, and visit classrooms and community groups. Area hospitals are excited to offer their support in a fundraiser and friendly competition.
Our communities are invited to join us in our efforts to support Damon's Purpose. Purchase a T-shirt to support the cause, and wear it proudly! The message urges others to choose to stay to continue their story. The semicolon is an important symbol of mental health awareness and suicide prevention; just as it indicates that a sentence is continuing, it also shows that someone's life should continue. Proceeds from shirt sales will go to Damon's Purpose.
Purchase shirts here November 20-30: https://www.midwestinkco.com/damonspurposefundraiser
To learn more, visit the Damon's Purpose Facebook page.