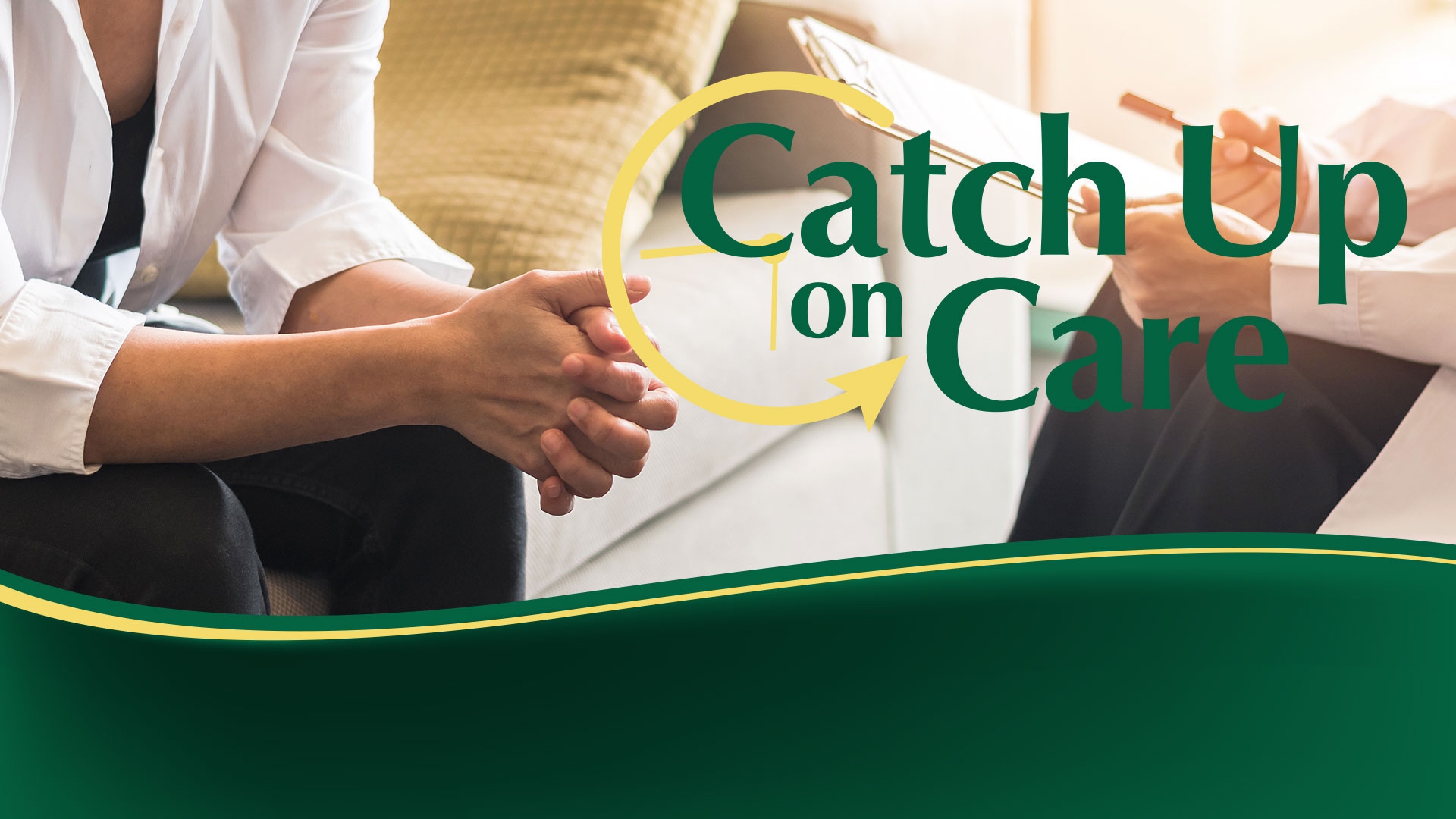 The pandemic has taken a toll on the mental health of many people. In addition to catching up on your physical healthcare, now is time to catch up on your mental healthcare, too.
Suicide affects not only an individual or a single family, but entire communities. According to the American Foundation for Suicide Prevention, one Kansan dies by suicide every 16 hours. Rural areas have consistently demonstrated higher rates of suicide than urban counterparts. In 2018, suicide was the eighth-leading cause of death in Kansas, according to the Centers for Disease Control and Prevention, and this number continues to rise at an alarming rate.
Although suicide is a tough topic of discussion, Michele Reisinger, rural family nurse practitioner at Community HealthCare System, said healthcare providers ask questions about depression, anxiety, and thoughts of suicide during routine wellness visits. She hopes patients won't be surprised at this effort to find out who may need help.
"Unfortunately, suicide becomes the outcome of individual suffering that may go unnoticed or hidden," Reisinger said. "The introduction to the problem occurs after the act. Rural communities struggle with resources to make a change in this trend. Being proactive in identifying those at risk is an initial step in the right direction."
Early detection saves lives
Nearly 1 in 5 adults in the U.S. are affected by mental health issues, with depression being the most common diagnosis. Healthcare providers are often the first to see a person who may be struggling. The Journal of Rural Health has noted that 45% of those who die by suicide had contact with their primary care provider in the month prior to their death.
Washburn University doctoral nursing researchers and registered nurses Jamie Edwards, Eresiya Printers, and Kelly Scannel are working with rural primary care providers to help them feel more comfortable addressing mental health issues.
"Screening for mental health issues must become commonplace for providers of healthcare in much the same way we screen a blood pressure on an individual," the researchers said.
According to the Washburn research team, studies have indicated that screening for depression at routine medical visits can help identify those who may be at greater risk for suicide, thus allowing providers to intervene sooner. In addition, multidisciplinary collaboration with a healthcare team can help people who are at risk by providing self-care resources and helping them develop coping skills.
Breaking the silence
Reisinger encourages patients to be open with their healthcare providers. She also hopes everyone will pledge to help others catch up on mental healthcare and start a positive trend in their communities.
"Asking someone about how they feel does not prompt acts of self-harm, but rather offers an opportunity for potentially silent victims to share," Reisinger said.
Open discussion of suicide and behavioral health are a first step in ensuring people get the help they need.
"Providers are learning to help patients catch up on mental healthcare, and we hope they feel comfortable with providers in their home communities so we can provide much-needed assistance in rural areas," Reisinger said.
If you or anyone you know is struggling with depression or thoughts of suicide, please reach out to your primary care provider for resources available in your area. You can also call the National Suicide Prevention Lifeline at 1-800-273-8255, for 24/7 free and confidential support.
Catch up on your mental healthcare by scheduling an appointment with your provider today. Call your clinic or schedule in our Patient Portal.